About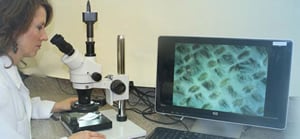 TTG represents the leading edge of expanded polytetrafluoroethylene (ePTFE) membrane applications. From the global waterproof-breathable consumer and technical apparel markets to ePTFE membranes and laminates applied in, venting, microfiltration, and the Air Pollution Control Industry, TTG designs, manufactures and markets products that protect people, equipment and the environment.
At the core of TTG is a blend of three sciences:
ePTFE Membrane Manufacturing
Textile Design
Thermal Lamination
Armed with an entrepreneurial spirit, TTG taps into almost one-half century of combined experience and expertise to redefine fabric lamination. TTG's flexibility produces customized products accommodating a variety of markets. TTG's innovative R&D program unlocks the full potential of tomorrow's laminated fabrics.
Global sourcing and vertical manufacturing combine to offer premium products that are competitively priced. TTG has developed a world-wide supply base of renowned multi-national fabric producers and entrepreneurial textile producers to ensure the shortest lead times and availability of materials for your product.

A centrally located 40,000 square-foot North American plant is scalable to 80,000 square feet and is equipped with the newest technology for high-temperature and low-temperature operation. Redundant processing capabilities affords TTG the speed and flexibility to handle virtually any demand on innovation and delivery.
TTG Inc, a manufacturing company located in Higginsville Missouri, has the capability to manufacture oleo-phobic ePTFE venting membranes designed for automotive and electronic enclosure applications. The TTG process completely coats the entire structure of the membrane. The result is an oleo-phobic membrane that retains its pre-treatment pore structure.
Supplier Directory Categories