About
TÜV SÜD America Inc., a subsidiary of TÜV SÜD AG, is a business-to-business engineering services firm providing international safety testing and certification services. Founded in 1987, TÜV SÜD America has grown to more than 1,000 experts in over a dozen locations throughout the U.S., Canada and Mexico. Operating under the brand names of Product Service, Management Service, Industry Service, Automotive and PetroChem, TÜV SÜD America has partnered with thousands of companies throughout the NAFTA region, assuring product and management systems excellence, and acceptance in the global marketplace.
Stay informed of the latest management systems and product compliance issues
Product Service division
TÜV SÜD America is a NRTL (Nationally Recognized Testing Laboratory) and SCC-certified, providing a full suite of services, including CE Marking assistance, electromagnetic compatibility (EMC), electrical & mechanical testing, and many additional global conformity assessment services that help companies gain product compliance to enter individual country markets.
Their Medical services unit is the leading Notified Body for a number of EU Directives including: Medical Devices Directive, Active Implantable Medical Devices directive and the In Vitro Diagnostic Directive. In addition, TÜV SÜD America provides FDA 510(k) reviews and third-party inspections, an SCC-qualified ISO 13485 registrar for the Canadian Medical Devices Regulations, EMC testing service provider (60601-1-2), NRTL services, Japanese approvals, and more.
Their EMC (Electromagnetic Compatibility) services unit is a leading provider of EMC testing solutions in the military and aerospace/defense fields. Services include testing to MIL-STD-461, RTCA/DO-160, EUROCAE/ED-14, Def-Stan 59-41, Multiple-Burst and Multiple-Stroke Lightning and HIRF testing up to 9500 Volts/meter.
Their environmental testing unit provides dynamics (vibration & shock), acoustic, climatic and fluid dynamics testing from our accredited labs, simulating the most hostile environments.
Management Service division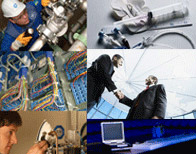 TÜV SÜD America is an accredited Management Systems Registrar in the U.S., Europe and Asia, providing ISO 9001, ISO 14001, ISO/TS 16949, AS9100, ISO 13485, TL 9000, OHSAS 18001, ISO 27000, SQF, ISO 22000, Supplier Auditing Services and ESD S20.20 certification services.
Industry Service division
TÜV SÜD America provides a variety of global conformity assessment services for industrial markets, which include consulting, third-party inspection, material testing, inspection & certification, design reviews, pressure equipment testing services, type approvals and Notified Body services for pressure equipment manufacturers and materials producers seeking to export product to the European Community.
Automotive division
TÜV SÜD Automotive provides engineering services for the automotive industry in all fields of motor vehicle technology. From locations worldwide, TÜV SUD Automotive offers a wide range of services including engineering, testing, battery, consultancy and homologation.
PetroChem Inspection Services, Inc.
PetroChem is a leading provider of Non-Destructive Examination and Testing services (NDE/NDT) for the petrochemical and other process-related industries. Employing nearly 400 employees, the organization is headquartered in Pasadena, TX.
Supplier Directory Categories
TÜV SÜD America Inc. is listed in these categories:
Technical Articles


Electrical Safety 101
(Engineering Services)
Electricity is a large part of our lives, providing comfort and convenience, and is essential to many workplace operations. Because of this, a safe source of electricity is often taken for granted and... (
View Full Article
)