Profile Home
About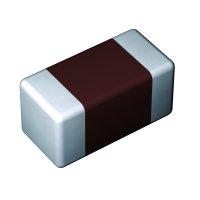 Since TAIYO YUDEN's inception in 1950, we have achieved growth by undertaking the research, development, manufacture and sales of various types of electronic components. Our product lineup includes ceramic-based passive components, communication modules, Film Bulk Acoustic Resonator (FBAR)/Surface Acoustic Wave (SAW) devices and energy devices and more.
Ceramic Capacitors
Inductors
Bead Inductors
Common Mode Choke Coils
Multilayer EMI Suppression Filters
Multilayer Ceramic Devices
FBAR/SAW Devices
Chip Antennas
Power Storage Devices
Wireless Modules
Aluminum Electrolytic Capacitors
This source of our strength come from the undertaking of development starting from material development to product commercialization. This approach enables us to continually provide products that respond closely to our customer needs in the markets we serve. We currently offer products in a wide range of fields such as automobile, industrial equipment, healthcare and environmental and energy sectors, where the application of IT and electronics is accelerating.
For more information, visit TAIYO YUDEN's website at
www.t-yuden.com.
TAIYO YUDEN (U.S.A.) Inc. is listed in these categories: