About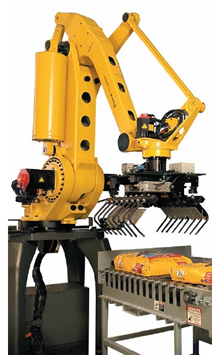 Custom Packaging and Container Handling Equipment
Line Integration from a Single Source
Taylor Products / Smoot, a division of Magnum Systems, a leader in the design and manufacturing of packaging automation systems and equipment, offer a broad range of modular packaging components engineered to perform alone or as a totally integrated packaging process system. Offerings include open mouth bag filling, valve bag filling, intermediate bulk loading and unloading, and vertical form fill seal packaging equipment.
With a weight range from 2 ounces to 2 tons and a material range that includes flowing granules to fragile powders, Taylor Products / Smoot has the experience and equipment to provide the right solution for your application.
Taylor's total systems approach allows them to look at your complete process for engineered solutions. Project management can integrate your entire process from pneumatic conveying of material to the packaging machine to complete automation of container handling from spout to pallet.
Taylor Products and Smoot are now divisions of Magnum Systems. This relationship allows offer a combined 90 years of experience, application knowledge, and expertise in material handling, pneumatic conveying, and packaging.
Supplier Directory Categories
Taylor Products / Smoot is also listed in these categories: