About
Techne is a long established name and world leader in the manufacture of temperature control and essential equipment for the life sciences, research, calibration laboratories and industry.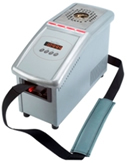 The Techne Industrial range of products encompasses Liquid Calibration Baths, Dri-Block Calibrators, Fluidized calibration and Heat Treatment Baths and Thermometry products. Techne also manufactures Industrial Fluidized Baths to remove residues from plastic extrusion tooling.
The Techne range of products encompasses temperature controlled water baths, Dri-Block® heaters, cell culture equipment and molecular biology products such as hybridization incubators and thermal cyclers.

The Stuart® range of bench top science equipment comprises over 100 products including block heaters, blood tube rotators, colony counters, hotplates, stirrers, rockers and shakers, rotary evaporators and water baths. Stuart® is also a market leader in melting point apparatus and water stills, with the Aquatron® and Merit® ranges.

All Stuart® bench top equipment are designed, manufactured and marketed in an ISO9001:2008 environment. The result is a quality focused culture committed to total customer satisfaction.
Supplier Directory Categories
Techne, Inc. is listed in these categories: