About
Teledyne Instruments is a group of business units with expertise in monitoring, process control, and precision measurement instrumentation.

Teledyne guides with technology, manufacturing skills and exceptional resources that conceive and deliver superior instruments to detect, measure and control critical parameters. Each of the five SBUs represented here: Teledyne Analytical Instruments, Teledyne Hastings Instruments, Teledyne Leeman Labs, Teledyne Tekmar, and Teledyne Test Services will demonstrate how technological advancements integrate into products and where those products fit in a broad base of industry applications. Rarely has such a combination of minds, abilities, and experience in this unique discipline been connected to provide the marketplace with so many reliable and high performance instruments and services. While each business unit in the group has a notable past with stellar successes and achievements in manufacturing and service excellence, it is their sharp focus on significant developments in science and industry which drives them to maintain their competitive edge through continual evolution applying the latest technologies to develop innovative instrumentation solutions that solve industries latest challenges.

Teledyne Instruments' 5 divisions include: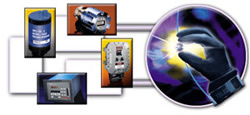 Analytical Instruments (teledyne-ai.com) is a world leader in the design and manufacturing of high quality gas and liquid analyzers for industrial, OEM, and medical applications.

Teledyne Analytical Instruments
P.O. Box 1580
Industry, CA 91749
(626) 934-1501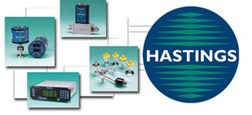 Hastings Instruments (teledyne-hi.com) manufactures a complete line of Vacuum Instruments and Flow Instruments for the precise measurement and control of vacuum and gas flows.

Teledyne Hastings Instruments
P.O. Box 1436
Hampton, VA 23661
(757) 723-6531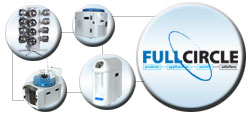 Teledyne Tekmar (teledynetekmar.com) designs, manufactures and distributes VOC (Volatile Organic Compounds) and TOC (Total Organic Carbon) Analyzers for the Environmental, Pharmaceutical, Petrochemical/Polymers, Forensics and Toxicology, Food and Flavor markets. Product Sales and Service are available.

Teledyne Tekmar
4736 Socialville Fosters Road
Mason, Ohio 45040
(513) 229-7000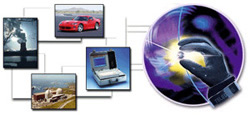 Test Services (teledyne-ts.com) offers several lines of Torque and Force Sensors for industrial process control and product development testing. Major markets include Torque and HP Monitoring in manufacturing facilities, Torque & Thrust Measurement of valves in power plants, Torque Sensing for automotive powertrain R&D and Torque Wrench Calibration Testing.

Teledyne Instruments - Test Services
513 Mill Street
Marion, MA 02743
(508) 748-0103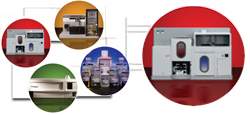 Teledyne Leeman Labs (LeemanLabs.com), since its founding in 1981, has been an innovator in atomic spectroscopy. Now a leading supplier of instruments for elemental analysis, Teledyne Leeman Labs takes pride in the high quality and value of both its products and services.

Laboratories in industries ranging from environmental science, oil and gas, food, agriculture, earth sciences, clinical chemistry, and industrial materials rely on their instruments for their exceptional accuracy, reliability, and durability. Teledyne Leeman Labs is a company of innovation, fresh thinking, and unparalleled commitment to the support of their customers.
Teledyne Leeman Labs Product Offering Includes:
Teledyne Leeman Labs
Hudson, NH USA
(603) 886-8400
Supplier Directory Categories
Teledyne Instruments is also listed in these categories:
Technical Articles

14-Dioxane App Note (.pdf)
(Gas Sensing)
Low level detection of 1,4-dioxane is required in many labs. The detection limits change with regulatory requirements and can vary from state to state and country to country. As instrument sensitivity... (
View Full Article
)