About
Teledyne Relays: Switching Solutions Innovator and Industry Leader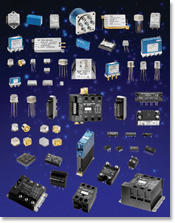 Switching Solutions
Teledyne Relays is the world's innovative leader in manufacturing ultraminiature hermetically sealed switching products, with more than 40 years heritage in military programs.
Our comprehensive product line meets wide-ranging requirements for the defense and aerospace markets, also offering high-performance solutions for industrial, professional, commercial and medical switching applications.
Product Assurance
Under an aggressive Total Quality Management (TQM) program, Teledyne Relays has embraced a "continuous improvement" culture. With recognized certifications such as ISO 9001/9002, DSCC MIL-STD-790 and Boeing D1-9000, Teledyne Relays has become a primary supplier of switching solutions with the highest quality and reliability to industry leaders around the world.
Technical Service & Customer Support
Teledyne Relays provides easy access to technical service and customer support. An innovative, integrated website makes it easy to find technical information, buy relays and even get e-mail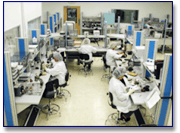 responses within 24 hours. Design engineers who need switching solutions for their electronic
systems can find them easily on our site.
Parametric Search
Our online search function helps you locate specific electromechanical relays, coaxial switches and solid-state relays quickly by selecting parameters via drop-down menus.
Business Focus
QPL & COTS Electromechanical Relays
QPL & COTS Solid-State Relays
Space (Hi-Rel) Electromechanical Relays
RF & Microwave Relays & Coaxial Switches
Industrial Solid-State Relays
Switching Matrices
Markets
Commercial & Military Aviation
Defense & Aerospace
Telecom/Communications (Wireless)
Instrumentation & Test
Industrial Power & Motion Control
Medical Applications
Supplier Directory Categories
Teledyne Relays is listed in these categories: