About
Founded in 1852, the American Society of Civil Engineers (ASCE) represents more than 140,000 members of the civil engineering profession worldwide and is America's oldest national engineering society. ASCE's mission is to provide essential value to its members, their careers, its partners, and the public by facilitating the advancement of technology, encouraging and providing the tools for lifelong learning, promoting professionalism and the profession, developing and supporting civil engineer leaders, and advocating infrastructure and environmental stewardship. The following are some of the benefits that ASCE has to offer:

Civil Engineering Forum for Innovation
Established in January 2006, the Civil Engineering Forum for Innovation (CEFI) engages senior leaders from industry, academia and government in strategic actions for the civil engineering profession and works to advance ASCE's mission. CEFI's mission is to strengthen engineering and construction industry productivity, performance and quality by promoting the rapid application of project innovation, collaboration and advances in technology.

Conferences and Continuing Education
Each year ASCE hosts over 15 annual and specialty conferences as an integral part of the Society's activities focusing on the specialty field of civil engineering or topics related to it. ASCE hosted the 137th Annual Civil Engineering Conference on Nov. 1-3, 2007 at the Buena Vista Palace Hotel in Orlando, Fla. This year, ASCE will host the 138th Annual Civil Engineering Conference at the Westin Pittsburgh and Pittsburgh's David Lawrence Convention Center, November 6-8, 2008. Each year, the Society holds more than 310 live, face-to-face continuing education seminars and more than 150 live Web seminars on a wide variety of technical and management topics. In addition, the Society has hundreds of distance learning programs available, including on-demand, online courses and courses on CD and DVD. More than 55,000 engineers participated in ASCE's continuing education programs in the previous year. ASCE offers Continuing Education Units (CEUs) and/or Professional Development Hours (PDHs) for conferences, seminars and workshops, and most distance learning programs to help professional engineers meet mandatory continuing professional competency requirements in their states.

Educational Activities
ASCE plans, organizes and conducts activities supporting the formal education process of civil engineers. Initiatives include the nationally acclaimed ExCEEd (Excellence in Civil Engineering Education) Teaching Workshops that help develop college faculty into effective teachers and the Practitioner and Faculty Advisor Training Workshop that improves the leadership skills of student organization advisors. To provide middle and high school students with an opportunity to learn about civil engineering through realistic, hands-on design experience, ASCE is the primary sponsor of the annual West Point Bridge Design Contest.


Engineering Programs and Institutes
More than 6,200 civil engineers and allied professionals serve on numerous technical committees and provide other services that benefit the Society and the profession. The Society's Technical Activities Committee (TAC) has 10 Divisions and Councils: Aerospace Engineering, Cold Regions Engineering, Computing in Civil Engineering, Energy, Forensics Engineering, Geomatics, Lifeline Earthquake Engineering, Disaster Risk Management, Pipelines and Sustainability. ASCE also has eight full-service Institutes (the Architectural Engineering Institute (AEI); the Coasts, Oceans, Ports and Rivers Institute (COPRI); the Construction Institute (CI); the Engineering Mechanics Institute (EMI); the Environmental and Water Resources Institute (EWRI); the Geo-Institute (G-I); the Transportation and Development Institute (T&DI); and the Structural Engineering Institute (SEI)) created to serve working professionals working within specialized fields of civil engineering. ASCE is an ANSI accredited standards development organization that produc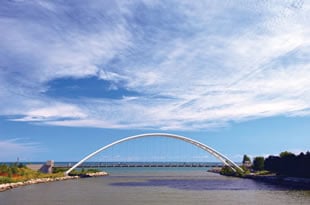 es consensus standards under direction of the Codes and Standards Activities Committee. Civil Engineering Certification Inc. (CEC), affiliated with ASCE, has been established to support specialty certification academies for civil engineering specialties. The Committee on Critical Infrastructure (CCI) provides vision and guidance on ASCE activities related to critical infrastructure resilience, including planning, design, construction, O&M, and event mitigation, response and recovery. ASCE also serves as Secretariat for The Infrastructure Security Partnership (TISP), a public-private partnership focused on improving the nation's critical infrastructure resilience against the adverse impacts of natural and man-made disasters. The Building Security Council Inc., affiliated with ASCE, provides a multi-discipline security rating system for buildings and a certified professional building security credential for individuals.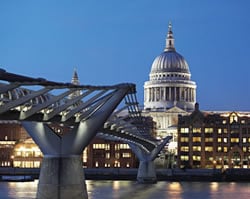 Government Relations
ASCE encourages its affiliates to support state and local public and governmental affairs activities, especially through efforts by its grassroots Key Contact program. The Society's federal priority issues for the 110th Congress are clean water, drinking water and wastewater, math and science education, natural hazards mitigation and infrastructure security, Qualifications Based Selection for engineering services, smart growth/sustainable development and transportation infrastructure. The state priority issues are infrastructure issues, licensing, math and science education, procurement of professional services, smart growth, and transportation infrastructure.

International Activities
The wide variety of ASCE activities in the international arena support the Society's vision of positioning engineers as "global leaders building a better quality of life." ASCE works to share and grow the engineering body of knowledge among civil engineers worldwide and proactively informs engineers of the opportunities and challenges that global developments have on the practice of engineering. The Society serves approximately 14,000 international members, and provides networking opportunities through ASCE International Sections and Groups, an international program at the Annual Meeting, and other events. ASCE has Agreements of Cooperation with 70 engineering organizations in 59 countries, supports 12 International Sections and 19 International Groups, and participates in a variety of international engineering organizations. International activities span numerous ASCE program areas, including the Institutes and technical committees, who hold international conferences and technical sessions. About half the contributions to ASCE journals come from overseas authors, and half of publication sales are to engineers living abroad.

Professional and Diversity Activities
ASCE addresses a wide variety of issues affecting the professional practice of civil engineering including licensure, ethics, employment of civil engineers, business practices, global principles for professional conduct, career development, community service, leadership and management. The Journal of Management in Engineering, Leadership and Management in Engineering Journal, Leader Education and Development (LEAD) program, annual community service event, online seminars, brochures, How to Work Effectively with Consulting Engineers (Manual of Practice No. 45), Guide to Hiring and Retaining Great Civil Engineers (Manual of Practice No. 103), Section/Branch Mentoring program and the Peer Review for Public Agencies program are some of the resources available to transfer knowledge to the profession and the public. ASCE is a link of the Order of the Engineer. ASCE also recognizes members through awards for their commitment to and accomplishments in public service, leadership and management, and ethics. ASCE supports the proactive inclusion of talented civil engineers from diverse backgrounds and values their unique contributions, skill sets and broad professional experiences. In 2000, ASCE commissioned the Committee on Diversity and Women in Civil Engineering (CDWCE) to provide the Society with leadership in matters of diversity within the civil engineering community. Diversity-related factors to be considered are identified, but not limited to, the Society's Public Policy 417, Achieving Diversity and Equity, which includes race, ethnicity, religion, age, gender, sexual orientation and nationality. Under the leadership of the CDWCE, ASCE has developed a series of diversity awareness and outreach programs to better serve industry globalization and the Society's growing diversity, spearheaded strategic partnerships with diverse engineering organizations, and built and broadened a solid network among talented civil engineering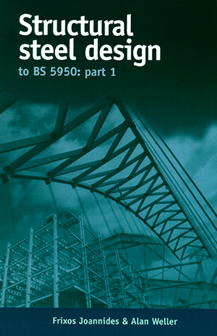 professionals from diverse backgrounds.

Public Relations
Through programs such as the Report Card for America's Infrastructure and national sponsorship of PBS series, such as Design Squad and Great Projects: The Building of America, ASCE enhances the image of civil engineers and builds public support for better investment in America's infrastructure. ASCE is engaging the next generation of civil engineers by showcasing young engineering talent through New Faces in Engineering and by conducting public outreach activities such as Family Festivals. Stories featuring ASCE and civil engineers as experts have appeared in The Wall Street Journal, The New York Times, USA Today, The Washington Post, Business Week, the Los Angeles Times, Engineering News-Record, and on National Public Radio, the Today Show and the CBS Evening News.


Publications
ASCE is the world's largest publisher of civil engineering information, producing more than 55,000 pages of technical content each year. The ASCE Publications Division produces 30 professional journals (available both in print and online editions), conference proceedings, standards, manuals of practice, committee reports and monographs under the ASCE Press imprint.


Supplier Directory Categories
The American Society of Civil Engineers (ASCE) is also listed in these categories: