About
Thermocouples, RTDs, Bearing Sensors, Thermowells, and Accessories.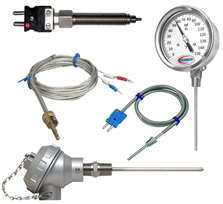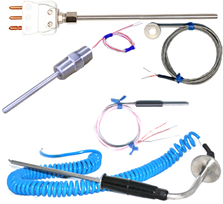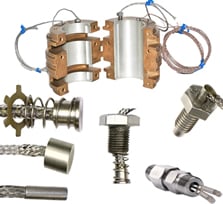 Thermometrics Corporation specializes in the manufacture and supply of equipment for the measuring of temperature. Our capabilities now include not only the manufacturing of RTD and Thermocouple temperature sensors, but also of custom fittings and special hardware to complement these sensors.

The principal business activities of Thermometrics Corporation include the supply of equipment and services for all types of industries; aerospace, automotive, petro-chemical, solar, heat treating, energy & power, medical, plastics, rotating machinery, and hvac industries.

Since 2003, Thermometrics has been ISO 9001:2008 certified, which has been developed and implemented to ensure that all customer requirements are satisfied. The Quality System is applicable to all departments and to all activities undertaken by Thermometrics Corporation.

On December, 6 2012, Thermometrics Corporation successfully completed their audit to AS9100 Revision C. Thermometrics received certification for the Design, Manufacture, Repair and Calibration of Temperature Sensors and Related Hardware for all Industries. AS9100C defines requirements of the Quality Management System for companies involved in Aviation, Aerospace and Defense.

It is a dual certification that meets the requirements of ISO 9001:2008 and approximately 100 additional requirements specific to aerospace product safety and reliability. The certification includes a quality management system focused on areas directly impacting aerospace product safety and reliability, requiring effective product configuration control, product conformance to customer requirements, and product monitoring and measurement for validation.
Supplier Directory Categories
Thermometrics Corporation is also listed in these categories:
Technical Articles

About Temperature
(Temperature Sensing)
In a qualitative manner, we can describe the temperature of an object as that which determines the sensation of warmth or coldness felt from contact with it. (
View Full Article
)

Accuracy Standards
(Temperature Sensing)
The industry standard for platinum RTD's according to IEC-751 is + /- 0.12% (of resistance) at 0°C, commonly referred to as Class B accuracy. This will provide an accuracy of + /- 0.3°C at 0°C, which... (
View Full Article
)