About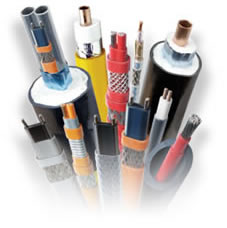 Thermon holds a unique position as the only international heat tracing company completely dedicated to its industry. Since 1954, Thermon has concentrated its efforts exclusively on heat tracing, the external application of heat to pipes, tanks and instrumentation.
Today, Thermon continues to be an industry leader in the specialized field of heat tracing technology. The vast knowledge base of Thermon's employees, combined with the most extensive line of heat tracing products and design tools available, optimizes the customer's "cost of ownership" by ensuring that all aspects of the application have been considered.
Thermon maintains a highly trained staff of Engineering personnel dedicated to serving their customers' needs. Thermon engineers and specialists located throughout the world are available to provide design assistance, product selection and computer-generated drawing/installation packages.
OPTIMIZED SYSTEMS offering the LOWEST INSTALLED COST are another reason their clients choose a Thermon heat tracing system contract. Thermon can help you make informed decisions about the heat tracing options available to you, based on materials, installation and operating costs.
Engineering/Design Services include, but are not limited to:
Design Optimization
Budget Estimates
Long Line Analysis
Steam or Electric Analysis
Insulation System Comparisons
Finite Element Analysis
There is no single type of heat tracing system that is best suited for every application. As the Manufacturer of virtually every type if heat tracing available, Thermon can provide the system that is best for your application.
Supplier Directory Categories
Technical Articles

Cryogenic Tanks - Frostheave Prevention
(Industrial Heaters and Heating Elements)
Frostheave Prevention of the Soil Under Cryogenic Storage Tanks Cryogenic tanks and LNG tanks in particular, is one of those applications that require the specialist. For this application the design... (
View Full Article
)