About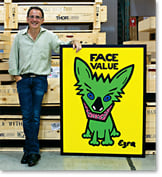 Thorlabs is a global photonics company dedicated to providing Value to our customers. We manufacture a comprehensive portfolio of over 20,000 photonics products that create, control, or measure light and then amplify the usefulness of that portfolio by employing nearly 1000 people worldwide who are dedicated to investing in our customers' success.
Conceptualization to Realization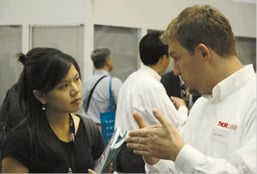 Whether the customer's goal is to create a teaching lab, purchased the components needed for a major research project, or develop and manufacture a new product, time is one of the most critical elements to success. Hence we strive to make the time you spend with Thorlabs as efficient as possible. For example, our website has a comprehensive presentation on each product that includes descriptions, specifications, pricing, 3D cad drawings, and, when applicable, performance data in downloadable files that frequently include information beyond the range that the product is specified. We also excel at designing products that not only meet the specifications that our customers need but also the functionality that they require (i.e., the user doesn't need to spend time getting products to work together that should already be interoperable). And if you need assistance, a person -- not a computer -- picks up the phone and ensures you talk to the person at Thorlabs that can help you.
Design and Production Capabilities
Vertical integration isn't the goal at Thorlabs; instead, it is the means to the end. We create centers where design, manufacturing, assembly, qualification, and packaging are co-located so that we control every aspect of the process required to ensure that the customer gets a quality product delivered on-time. Co-location of our capabilities ensures that we can rapidly respond to problems and opportunities. Whether you require a standard or custom product, in small or large quantities, Thorlabs strives to provide you with a solution that meets your need at a value that can't be matched.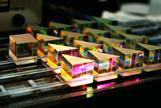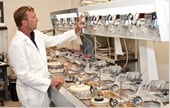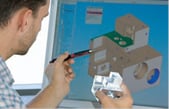 Supplier Directory Categories
Thorlabs, Inc. is also listed in these categories: