About
Industry Specialists in the manufacture of CORROSION RESISTANT PROCESS EQUIPMENT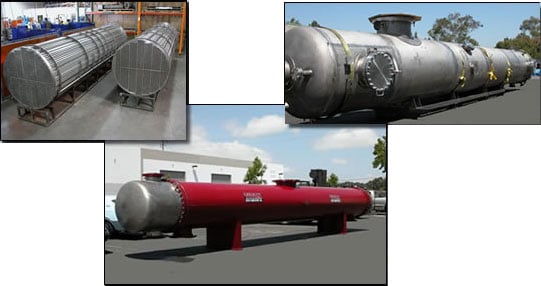 Experts in the fabrication of TITANIUM ZIRCONIUM NIOBIUM and TANTALUM

. . . In a word, it's QUALITY.
TITAN believes QUALITY is imperative not only in manufacturing, but throughout the entire company. Through their commitment to providing customers with quality products, service, design, innovation, manufacturing, testing and inspection, TITAN has become and will remain a world leader in the development of corrosion resistant equipment.
Tube Hole Tolerances +/- .002"
TITAN's emphasis on quality throughout the organization ensures the TITAN customer of receiving the industry's very best service, design and manufacturing.
Supplier Directory Categories
TITAN Metal Fabricators is listed in these categories:
Technical Articles

Corrosion Resistance of Metals in Various Chemical Media
(Metals and Alloys)
Details corrosion resistance of reactive metals including Tantalum, Niobium, Zirconium, Titanium, Alloy B,Alloy C, Monel, Inconel, and 316SS. Chemicals include a wide range of acids, salts, and... (
View Full Article
)