About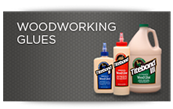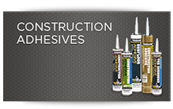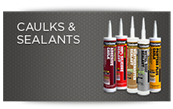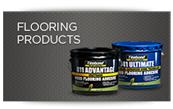 Every day, thousands of woodworkers and construction professionals reach with confidence for a Titebond adhesive or sealant. They trust that in Titebond they have a superior product that will make it easier for them to do their jobs better.

These craftsmen are going for more than a particular Titebond product. They are reaching for everything that stands behind the Titebond name – making it one of the most trusted brands in the adhesives industry.

Focus on Innovative Solutions. Sharp attention to R&D that meets real needs in the cabinet shop and on the job site have put Titebond in the lead for industry firsts – breakthrough products that outperform everything that have come before them. The first ready-to-use, one-part Liquid Hide Glue. The original aliphatic resin wood glue. The first glues to pass Type II and, later, Type I, testing for water resistance. Titebond also led the green-building movement with the first solvent-free construction adhesive – years ahead of the pack. Again and again, Titebond innovations have advanced the adhesives industry and put powerful new products into customers' hands.

The Best Product for the Job. A solutions-driven focus has produced an impressively broad line of revolutionary Titebond wood glues, flooring products, and construction adhesives and sealants. Whatever the job, Titebond offers a best-in-class product to get it done, quickly and well. Today, more than 90 Titebond products give woodworkers and construction professionals the exact formulation they need, in the right amount, to create kitchen cabinetry, install wood flooring or erect a building. Professionals can look to Titebond for all of their adhesives needs.

Time-Tested Quality. When woodworkers twist a cap on a bottle of Titebond glue – or when contractors pop an adhesives cartridge into a caulking gun – they know they can trust the product to exude smoothly and perform to the highest standards.Titebond innovations are thoroughly tested in the lab and in the field before they reach the market. And they are formulated to be leaders in their respective product categories. Developed and manufactured by one of the oldest and most respected adhesives companies in the world, Franklin International. Titebond products – and the Titebond name – have withstood the ultimate test: the test of time.

Expert Technical Support. Behind the Titebond name, a team of technical experts stands at the ready to ensure that customers use the best products for the job – and get the most out of they products they use. The first of its kind in the industry, the Titebond Technical Support Team quickly responds to phone and e-mail messages during regular business hours. Customers also can find support 24/7 on www.titebond.com. Behind the Titebond name are people who care about customers and the success of their projects.
Supplier Directory Categories
Titebond is also listed in these categories: