About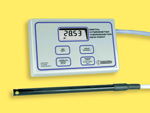 Traceable Products designs, manufactures, and sells laboratory equipment and scientific instruments for life science, industrial, biomedical, healthcare, educational, and governmental markets.
Our products are timers, stopwatches, time controllers, clocks, computer timers, computer controllers, temperature controllers, monitoring/alarm thermometers, bench thermometers, differential thermometers, printing thermometers, humidity meters, monitoring/alarm humidity meters, barometers, conductivity meters, conductivity electrodes, conductivity standards, one-shot conductivity standards, clamps, anemometers, tachometers, multimeters, digital modules, carts, pumps, pure cotton wipes, alcohol wipes, electrode arms, solution calculators, magnifiers, microscope slide holders, mini-microscopes, specialty wash bottles, desiccators, desiccants, and much more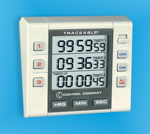 .
Traceable Products is an ISO 17025 Calibration Lab With A2LA Accreditation The American Association of Laboratory Accreditation (A2LA) has accredited Traceable Products' Calibration Lab for technical competence in the field of Calibration. The accreditation certified that Traceable Products' laboratories meet the requirements of ISO/IEC 17025 "General Requirements for the Competence of Testing and Calibration Laboratories." Laboratories that comply with this International Standard also operate in accordance with ISO 9001 or ISO 9002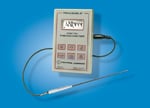 Traceable Products' calibration laboratory is widely recognized internationally through A2LA's bilateral and multilateral agreements and through its participation in the International Laboratory Accreditation (ILAC) and Multilateral Recognition Arrangement (MRA). Through Traceable Products' A2LA Accreditation; Traceable® Certificates are internationally recognized by Accreditation Agencies and Services in over 75 countries throughout Europe, the Middle East, North America Governments, South America, Asia, and Africa.



All Traceable® products are provided with a Traceable® Calibration Certificate which meets the requirements and complies with ISO 17025. The supplied Traceable® Certificate indicates that the product is traceable to standards provided by the National Institute of Standards and Technology (NIST), a U.S. Government agency within the Commerce Department. A Traceable® Certificate includes all of the information to meet today's stringent accreditation demands, government specifications, and ISO 9000 requirements. This information includes serial number, certificate number, model number, calibration test equipment, equipment serial number, equipment calibration due date, NIST test number, unit accuracy, uncertainty, unit test conditions, test points, individual unit's specific test date, unit's next calibration due date, tester's name, and signature of the metrology manager.
The information, presentation, and completeness of data provided on the Traceable® Certificate are all protected under United States copyright laws. Traceable® is a registered trademark of Traceable Products.



Traceable Products is an ISO 34 Accredited Certified Reference Material (CRM) Producer. This accreditation provides the highest achievable level of quality assurance, documentation, and accuracy for chemical standards. All standards are directly traceable to NIST (National Institute of Standards and Technology) and/or a National Standards Laboratory.
Certified Reference Materials are produced in our accredited manufacturing facility. Additional certifications include ISO 31 (certificate content), and ISO 35 (statistical analysis). Traceable Products is an ISO Guide 34 Certified Reference Material (CRM) Producer accredited by American Association for Laboratory Accreditation (A2LA Certificate No. 1750.02). Traceable Products has been accredited since 2008. Only four other companies in the United States have achieved this accreditation. The accreditation covers the specific calibrations listed on the Scope of Accreditation
Traceable Products is an ISO 9001 Quality Certified Company. This quality certification provides users with the assurance that they receive only the finest and most reliable products. It is worldwide recognition of superb quality for innovative electronic products. ISO 9001 Certification insures that every product is checked and rechecked to provide for absolutely the highest quality. In addition, ISO 9001, in contrast to other ISO 9000 certifications, requires that the design phase of every product be included in the quality requirements. The 9001 certification provides that quality is designed into every product beginning with the first drawing. Traceable Products is ISO 9001 certified by DNV (Det Norske Veritas.)
Supplier Directory Categories
Traceable® Products is also listed in these categories: