About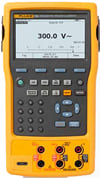 Rental Equipment
Transcat offers a fast and cost effective way to get the equipment you need. Our trusted rental services provide pre-calibrated, ready-to-use equipment delivered to you in a flexible way that meets your needs.
Rental Categories: Calibrator Rental, Thermal Camera Rental, Power Quality Analyzer Rental, Kaye Validator Rental
Why rent from the Test and Measurement Equipment experts?
Transcat Rentals provide immediate, efficient and cost effective solutions for your temporary application or project needs. We offer a wide variety of inventory that comes calibrated ready to use. Our rental experts can help you choose the right equipment while offering flexible rental options, along with quality customer service.
Dedicated rental experts are ready to help you find the right piece of equipment and determine the best course for rental
Transcat provides consultative services on equipment selection, given your existing systems and operations
Ready to use calibrated equipment provided quickly in a cost effective and flexible way
Same-day shipping is available in most cases
---
Calibration Services
Transcat prides itself on being a premier provider of calibration services where quality, consistency, and accuracy are central to every calibration we do. Companies in industries such as Pharmaceutical, Medical Devices and other FDA-regulated industries, Energy, Utility, Chemical Processing, and other industrial manufacturing sectors trust Transcat to deliver calibrations and service they need to keep their measurements accurate, their measurement risk low and their processes running.
Quality: ISO/IEC accredited calibrations
One of the Widest Scopes of ISO/IEC 17025 accreditation in the industries we serve.
Accredited by NVLAP (View each location's lab code and scopes).
National Measurement Institute (NMI) or intrinsic traceability for all our calibrations.
Transcat Quality Management Systems exceed ISO/IEC 17025 requirements.
Consistent: Centrally controlled datasheets and processes and ISO/IEC 17025 accreditation
Centrally controlled datasheets and processes across all our lab locations.
Largest dedicated quality and technical research team in the industry.
All Transcat Labs undergo multiple types of audits including NVLAP external audit on a regular basis, internal technical and quality lab audits, and random daily data-desktop audits.
Accurate: Calibration experts in leadership and operations
Calibration leadership has decades of metrology experience.
Calibration Team is regularly published, active on advisory board, professional organizations and national metrology forums.
Over 130 technicians averaging 15 years experience.
By having in-house metrology experts, Transcat makes sure to fully understand customers' needs and most times provides answers to questions customers didn't even know to ask. Knowing these details upfront, the calibration relationship is stronger and runs more smoothly as time goes on. In addition, customers have access to Transcat's multiple lab network with locations across the United States and Canada. Transcat customers can keep projects on schedule without capacity restraints that single-location providers face. Finally, as a leading distributor of test and measurement instruments, Transcat has the ability to calibrate most of the products they sell. Customers can be confident the new item is ready for use, right out of the box. This customer experience coupled with Transcat's quality, consistent, and accurate calibrations, gives companies a partner they can trust throughout the years.
---
Test and Measurement Instrument Repair Services
Transcat repair services, just like our calibration services, are quality, consistent and accurate. With a simple five step process, Transcat is able to get repairs done fast and accurately. Making sure to accurately determine repairs as simple or complicated and give each the time necessary to accurately determine the problem and fix it. Customers trust Transcat not only to repair the product but to calibrate it after to ensure accurate measurements right out of the box!
Transcat repairs are:
Done by expertly trained repair technicians, who are often faster and less expensive than most suppliers.
Available for most brands and models of test and measurement instruments helping customers avoid the costly and time-consuming transfer of goods.
Flat-rate pricing on the most popular instruments making it easy for customers to budget and acquire repair services.
Highly regarded in the industry demonstrated by both Megger and Stahlwille naming Transcat Authorized Repair Centers.
Test and Measurement Instruments
Uniquely separating Transcat from other calibration service providers is our relationship with over 500 of the best brands in test and measurement instrumentation and offer over 100,000 different instruments.
AEMC
Agilent
Altek
Druck
Emerson
Extech
FLIR
Fluke
Hart Scientific
Megger
Meriam
Red Lion
Starrett
Transmation
Yokogawa
Not only does Transcat pride ourselves in offering a wide array of products and brands, but we also have same day shipping on over 3,000 different instruments. Couple that with our ability to calibrate your new instrument before it even leaves our warehouse location, Transcat can meet both your equipment and services needs.
Supplier Directory Categories
Transcat, Inc. is also listed in these categories:
Technical Articles