About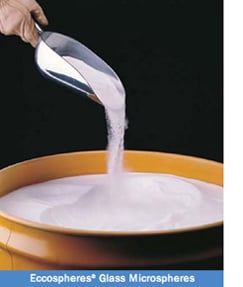 With a global reputation for material development, Trelleborg Offshore is recognized as a leading manufacturer of advanced glass microspheres, high performance composite materials and syntactic foams. We have a dedicated global platform that has grown dramatically because of our proven expertise in solving our customers' problems.
We are a NASA critical supplier and have a proven track record of working on highly innovative and pioneering projects in the defense, electronic, aerospace, and industrial markets. We also produce a broad range of epoxy boards for the tooling and composites Industry.
To further enhance our product portfolio, we developed a wide range of fiber coated macrospheres (0.5 inch diameter hollow spheres) for incorporation into our syntactic foams. This innovation led to the introduction of low density composite syntactic foam systems ideally suited for both deep and ultra-deep water buoyancy applications, making us the largest manufacturer of volume syntactic foam in the world.
With over 15 locations in Europe and the Americas we are able to supply what you want, when you want, where you need™. Our dedicated and highly skilled staff is always on hand to provide you with seamless process support from initial idea, through to delivery and beyond.
Supplier Directory Categories
Trelleborg Offshore is also listed in these categories: