About
What is the TriStar Advantage?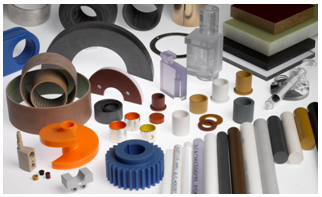 It is the advantage your business receives when it works with one of the industry's leading experts in the engineering, custom fabrication and manufacturing of high-performance polymer, composite and self-lubricating bearings.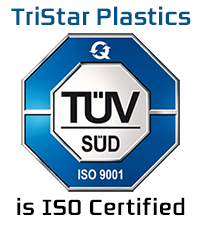 Since 1982, TriStar's commitment to exploring new materials for demanding environments has led to several patents and new, state-of-the-art solutions.
With capabilities including design, product selection, prototyping, production, and surface modification, their in-house technical experts will help you find cost-effective, performance improving solutions for all of your engineering needs.
TriStar has customers in over 50 industries and offers the widest selection of stock and custom fabricated self-lubricating bearings. Let them be your in-house plastics engineering resource.
So what is the TriStar Advantage? It's your advantage! Call TriStar today at 800-TRISTAR (800-874-7827) for assistance with finding the right material for your engineering challenge.
Bearings
Today's plastics technology utilizes the strength, wear-resistance and self-lubricating features of advanced polymers to give you a simple, reliable and economical alternative to rolling element bearings.
Choose from numerous in-stock products or let TriStar customize a bearing to meet your requirements. TriStar is the exclusive, global distributor of distributor of the Rulon®, Rulon® Bearings and Fluoroloy® family of bearing products. Other popular product lines include Ultracomp®, TriSteel™ and CJ Composite bearings – all are ideal for non-lubricated, high-load applications in a variety of operating environments.
Want to compare specifications on materials? Visit TriStar's Material Database at www.tstar.com/materials to see detailed engineering information and specifications for the most frequently used materials.

Engineering, Fabrication & Manufacturing
TriStar's in-house technical staff partners with your engineers to help you choose the right material and component geometry for your application.
Whether you need design assistance, engineering expertise, material selection support or education on the range of plastics available for your environment and application, TriStar's goal to become your in-house plastics engineering department. Their commitment is clear – view TriStar's Video Learning Center at http://www.tstar.com/plastics-video-learning-center and read their TechTalk Blog at http://blog.tstar.com/ to access valuable information on bearing design, composition, and application.
When your needs run to custom parts, TriStar's state-of the art fabrication facility features the latest in CNC machines. By manufacturing bearings and bearing materials, TriStar can offer custom blends and unique sizes that other manufacturers simply cannot. And their expert staff ensures you receive the right part the first time, every time.
Experience the TriStar Advantage – visit www.tstar.com today!

Supplier Directory Categories
TriStar Plastics Corp. is also listed in these categories:
Technical Articles