About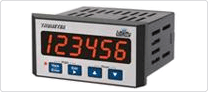 We are a global designer, manufacturer and distributor of sophisticated measurement instruments, automotive lighting systems and LED lighting applications. Our engineers design and invent innovative products that meet and exceed our customer's specifications and expectations.
Operating in the UK since 1937 and in the USA in 1938, we have sales in more than 30 countries through a worldwide network of Sales Executives,
Distributor Partners and strategically located operations.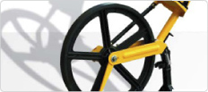 Core Products
Trumeter's heritage is founded on three core products, which we have manufactured and supplied all over the world. Today, Trumeter is acknowledged as a world leader in these markets. The three core products are:
Distance Measurement,
Length Measurement
Electronic Counter and Measurement.
Special Products
These products include:
LED Lighting for the automotive sector street and office lighting sector as well as Water Measuring and Metering products.
Supplier Directory Categories