About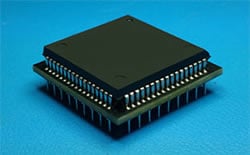 Twilight Technology, Inc. specializes in the design and manufacturing of semiconductor integrated circuits (IC's) providing solutions for high reliability applications or obsolete components.
Our Mission
Twilight Technology, Inc.
is committed to manufacturing products that meet or exceed the customers specifications. Diligent attention to the needs of each customer is our number one priority. Documentation, training, education, innovation, teamwork and experience lead to providing our customers with quality products.
Company Profile
Twilight was incorporated in 1996. Twilight's initial business was manufacturing obsolete semiconductors and memory modules. In 2004, Twilight acquired DPAC Technologies Industrial, Defense, and Aerospace Product Line. Twilight expanded into the Transposer and Custom / Standard Memory Markets in 2005. A new Division, TT Semiconductor, was formed in 2010 to focus on and service the custom High - Temperature, Harsh Environment Semiconductor marketplace. TT Semiconductor has developed into an Energy Marketplace leader. In 2007, Twilight purchased and moved into its current manufacturing facility and headquarters located in Anaheim CA.
Supplier Directory Categories
Twilight Technology Inc. is also listed in these categories: