About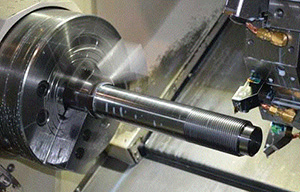 Established in 2002, USA Fastener Group, Inc. has established itself as a recognized leader in the Fastener Industry. With well over 100 plus years of combined sales experience, stable financial backing, and the commitment towards continued growth, USAFG remains dedicated to providing the highest quality customer service and support to existing and future customers. Located in Houston Texas, with nearly 100,000 square feet of manufacturing and warehousing space, USAFG has positioned itself to provide customers with quality products in a timely and efficient manner. Manufacturing capabilities include but are not limited to:
• CNC Machining
• CNC Milling
• Engine Lathe Machining
• Milling
• Drilling
• Tapping (Tapping oversize for Coatings and Galvanizing)
• Sawing (up to 14" in diameter, with bundling capabilities)
• Threading (Cut Thread and Roll Thread Capabilities)
• HOT Forging (Hex Bolts/Nuts/12Pts./ Flange Bolts/ Sockets to name a few)
Being located in a large industrialized city does have its advantages. In addition to the extensive line of manufacturing capabilities, USAFG also offers to its customers a wide variety of coatings and platings. Some of these include PTFE coating (Xylan®, Fluorokote1®, SC1®, and Sermagard®), zinc plating, cad plating, hot-dipped and mechanical galvanizing, Dacromet® and others.
One of the many benefits USAFG offers to all of its customers is an emergency callout program. A representative with the company can be reached 24/7 in any given moment. This service provides customers the assurance that USAFG is always there when needed. No matter how large or small the emergency may be, USAFG's dedicated employees are eager to assist.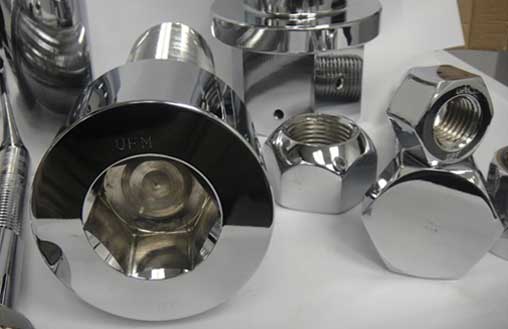 While constantly analyzing and adapting to today's economy, USAFG remains focused on the task at hand; supporting current and future growth. In taking the next step forward, USAFG has created new jobs within the company. Additional office support (clerical and accounting), inside sales support, outside sales, engineering/ QA support, warehousing (shipping/receiving), manufacturing, and manufacturer's representation are some of the value added changes we have made.
In conjunction with our approved suppliers, domestic and abroad, USAFG has developed an improved inventory control system and logistics planning program that remain key in meeting customer's demands for on-time deliveries. Direct Mill shipments of raw product are another key benefit.
These type of shipments aide in securing USAFG's competitive position in this ever changing market and economy.
Expanded marketing strategies, including nationwide sales efforts, education, trade shows, and involvement in local associations will keep USAFG in touch with the fastener industry and its surroundings. USAFG's commitment to future growth, including a new website (coming soon) is one of many ways USAFG intends to keep our customers informed of its growth within the industry.
As a company, USAFG remains steadfast in its pursuit as an industry leader. One such commitment includes adopting ISO 9001:2008 standards. Feel free to contact one of our ISO Management Team members for more details. With a bright future ahead, USA Fastener Group, Inc. shall always create and maintain a loyal commitment to customers while constantly looking for methods of improvement. In doing so, USA Fastener Group, Inc. is dedicated to providing its customers with the highest quality products, customer service, and on-time delivery.
Supplier Directory Categories
Technical Articles