About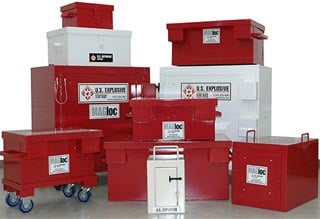 U.S. Explosive Storage is a brand of Armag Corporation, the trusted manufacturer of explosive storage magazines for the military, law enforcement, explosives engineering and mining industries.

For over 40 years we have been providing the highest quality solutions for safe and secure storage of explosive materials.
Our products meet or exceed DoD and ATF specs including NSWC 3046-93-1, NSWC 304-93-2, Title 27 Code of Federal Regulation, IFC and Section 55.11 of the ATF Regulation for explosive storage containers.
Need it now? Our products are delivered fast and ready to use.
Not sure what you need? Our industry experts can help you find the best solution for your needs.
Call today to see how U.S. Explosive Storage can help you!
Supplier Directory Categories