About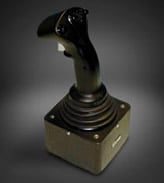 Ultra Electronics MSI are the experts in Human Machine Interface (HMI) solutions, including controls/grips, industrial joysticks and trackball technology. With the broadest line of products and accessories in the industry, and a proven track record of solving customer problems, Ultra Electronics MSI is recognized as one of the leading designers and manufacturers of positioning and tracking controls for both military and commercial applications.
The company's reputation for high quality and reliability is the result of the many challenges we've met from a wide variety of customers and product applications. Although MSI offers the industry's broadest standard product line of grip and hand controllers, the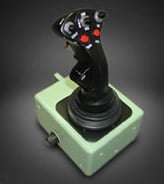 company is best known for its "custom" manufacturing of manual control products. As a result, we are involved in many military and commercial programs that require exceptional design engineering skills, ergonomics expertise, configuration control, logistical support, quality control and reliable, high quality hardware.
We are proud to be continually selected as the supplier of choice for manual controls on numerous military programs. Applications include hand controllers and joysticks for army tracked vehicles, unmanned remotely piloted vehicles, FLIR systems, undersea vessels, radar controls, aircraft (fixed wing & helicopter), simulators, and "fly by wire" systems. Commercial applications range from joysticks for cameras and closed circuit TVs to controls, grips and mobile hydraulic systems and construction equipment.
Major Services / Capabilities:
Ergonomic / human factor products
Off-the-shelf product design
Customized product design
Rapid prototyping
Large volume production
In-house mechanical, electrical and software design capabilities
Reverse engineering
Build to print
Market-based R&D
Technology analysis
New product development
In-house inspection
ESS testing
Precision electromechanical assembly
Supplier Directory Categories
Ultra Electronics Measurement Systems Inc is also listed in these categories: