About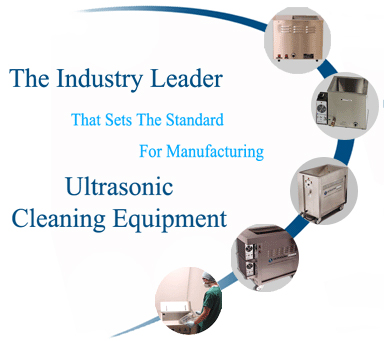 Since 1973, Ultrasonic Power Corporation has provided ultrasonic generators and transducers for thousands of diverse cleaning applications. Standard in-stock systems 5 to 135 gallons are available.
Whether you are a small manufacturer or a large OEM, they have the experience to take your project start to finish. Their standard engineered "Vibra-bar®" transducers are the industry standard for quality and reliability. No matter what your needs, their engineers will work with you to design the equipment that best suits your application.
The mission of Ultrasonic Power Corporation is to provide their customers the highest quality, most cost effective ultrasonic cleaning equipment possible. They are dedicated to research, design and manufacture of ultrasonic cleaning equipment and the components to manufacture ultrasonic cleaning equipment. Their goal is to keep systems easy for their customers to integrate their ultrasonic cleaning technology with a wide variety of other cleaning technologies.
Supplier Directory Categories
Ultrasonic Power Corporation is also listed in these categories:
Technical Articles

Application of Ultrasonic Cleaning
(Industrial Cleaning and Surface Preparation)
Many articles exist describing "how ultrasonic cleaning works". The goal of this article is to help develop an understanding of the various components that ensure good ultrasonic cleaning. First,... (
View Full Article
)

Explanation of Ultrasonics
(Industrial Cleaning and Surface Preparation)
A high tech ultrasonic cleaner works as a result of sound waves being introduced into a cleaning liquid by means of a series of transducers mounted onto the cleaning tank. The sound travels throughout... (
View Full Article
)