About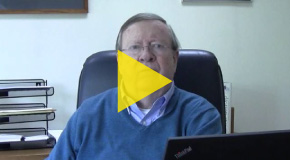 Founded in 1931 United Electric Controls, and its divisions, Applied Sensor Technologies and Precision Sensors, is a privately held corporation headquartered in Watertown, Massachusetts, USA.
We are an international manufacturer of durable and reliable Wireless HART Gas Detectors, pressure and temperature switches, transmitters, controls and sensors. Focused on providing protection to equipment, processes and personnel in a variety of industrial applications, our products range from simple units to highly specialized custom designs.
Many of our products principally perform alarm and shutdown functions for our customers, while others provide critical sensor inputs into control systems.
Our reputation for dependable, reliable products is a result of innovative design, superior manufacturing techniques, and a corporate focus on uncompromising quality.
Three Manufacturing Divisions
• United Electric Controls
• Applied Sensor Technologies
• Precision Sensors
Uncompromising Quality
• ISO 9001 certified
• Customer-first approach through service, delivery and value
• US manufacturing
Innovative Design
• Proven One Series electronic switch
• Cost-effective solutions that exceed customer requirements
• Fit-for-purpose by application
Environmental Stewardship
• Energy management
• Recycling
• Non-toxic manufacturing
Rapid Delivery
• Lean manufacturing for maximum productivity
• Operational excellence (OpX) reduces waste
• One-piece-flow for optimum manufacturing efficiency
Global Presence
• Worldwide factory support
• More than 150 distributors
• Third-party approvals and certifications
Supplier Directory Categories
Technical Articles