About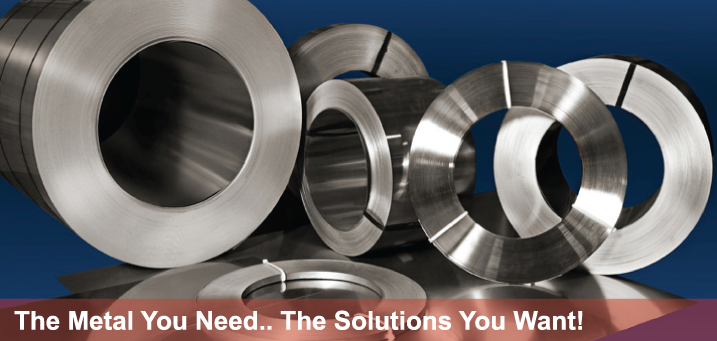 United Performance Metals is your source for Specialty Stainless Steel, High Temperature Nickel Alloys, Cobalt Alloys, Titanium and Aluminum stocked in sheet, coil, strip and plate. We are a part of the O'Neal Steel family, the largest family-owned metals service center network in the United States. In business since 1982, we have experience serving the needs of customers in diverse markets including aviation/aerospace, transportation, medical/healthcare, oil and gas, military and defense, power generation, food service, electronics, petrochemical, utilities, appliance and home goods, communications, marine, recreation, and many others.
In addition to its strength in specialty stainless, nickel and cobalt flat rolled products, United Performance Metals' capabilities extend into the plate market through its subsidiary, Plus Ten Stainless Steel located in Benicia, California.
We are a customer-focused organization that is committed to delivering the metals you need and the solutions you want.
We place the demands of our valued customers first.
We offer a comprehensive inventory of stainless steel and high temperature alloys stocked in sheet, coil, strip and plate.
In-house processing includes cut-to-length, slitting, edging, precision plate sawing, leveling, shearing, laser and waterjet cutting capabilities
Easy access to original mill, lab and company certification
Convenient 24/7 access to our comprehensive sheet inventory using Online Quoting
Customers can track shipments, view orders and quotes, print shipping documents and view certifications with the click of a button

We hold all of our products and services to the highest standards.
Registered AS9100 REV. C:2009 + ISO 9001:2008
Prime materials certified to AMS, ASTM and ASME industry standards
Quality management system in approved by major primes including General Electric, Pratt & Whitney, Rolls Royce, Honeywell and many others.
Laser process certified to Nadcap requirements SAE Aerospace Standard AS7003 and General Electric Aviation Special Process Certification for Laser Machining/Cutting (EE02)
United Performance Metals employees are among the most knowledgeable in the industry.
Experienced sales members and qualified shop team ready to quickly address your inquiries
Over 30 years meeting the needs of customers in diverse industries
With our headquarters centrally located in Ohio and our value-added service centers in California and Singapore, our experience shipping to all points of the globe ensures that your order arrives in excellent condition and on time
Supplier Directory Categories
United Performance Metals is also listed in these categories: