Profile Home
About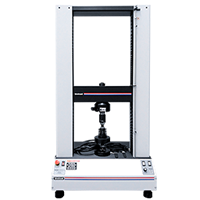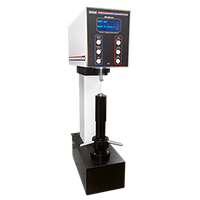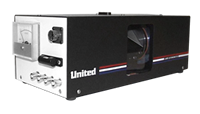 Established in 1964, United Calibration Corporation has succeeded in becoming one of the world's premier manufacturers of state-of-the-art materials testing systems.
United is committed to establishing and maintaining itself as the front-runner in materials testing technology. United pioneered the first automatic data acquisition and reduction system to be used in conjunction with physical testing. United developed the first fully automatic test system able to test several samples in sequence without operator involvement. These breakthroughs have earned the United organization an enviable reputation as the Pioneers in Tensile Data Acquisition."
Headquartered in Fullerton, California, United currently manufactures a diverse line of materials testing equipment to accommodate virtually any material or force testing requirement. United is well known for its line of software driven electromechanical test machines designated as the "SMART" series of test systems. These test systems feature the latest in software technology and range in capacities from 100 to 135,000 pounds ( 0.5 KN to 600 KN). United hydraulic testing machines feature capacities up to 2,000 KN (450,000 Lbf). United prides itself on offering test equipment built to exacting quality standards and designed to meet or exceed all applicable national and international published specifications relating to the operation of materials testing equipment.
All United test equipment is backed by a generous warranty program and supported by a well-trained and experienced staff of calibration and service engineers.
United staff members are available to consult with every customer individually, to determine their specific testing requirements and recommend the test system that is best suited to their individual needs.
Manufactured in Fullerton, California by United Calibration Corporation, United test equipment is available world wide through an international network of factory-trained authorized representatives.
United Testing Systems, Inc. is listed in these service categories:
Technical Articles


The Nuts and Bolts of Hardness Testing
(Calibration and Testing Services)
If you're not a hardness tester user, you're likely not even aware of these tools or what they do. However, these instruments, which measure the hardness of materials, have been around for more than a... (
View Full Article
)