About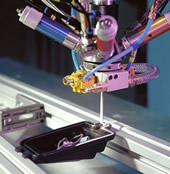 HISTORY:
A company's history is shaped by diverse factors. The socio-political and economic landscape is, of course, important. But the decisive factor is the company's inner strength. Research, expansion and realignment require courage and a willingness to invest. Only time can tell whether management decisions were right – and WACKER's history clearly supports our forward-looking strategy for lasting success.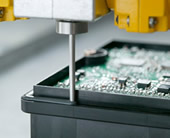 VISION: we develop intelligent solutions for sustainable growth.
WACKER, as an innovative chemical company, makes a vital contribution to improving the quality of life around the world.
In the future, we want to continue developing and supplying solutions that meet our rigorous demands: creating added value for our customers and shareholders, and growing sustainably.
• Customers: WACKER products and solutions are our customers' first choice.
• Employees: we want to be one of the world's best employers.
• Innovations: we tap new markets via product and process innovations for tomorrow's world.
• Company value: we continuously increase our company value.
• Sustainability: our responsibility as a company extends beyond our business activities.
Supplier Directory Categories
Wacker Chemical Corp. is also listed in these categories: