About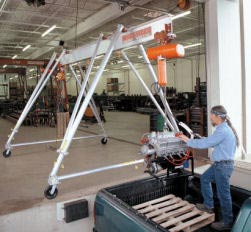 If You're Satisfied with Only the Very Best...
Wallace Cranes has a reputation that's unmatched in the lifting industry. With almost 50 years of designing, building and shipping gantries all over the world, Wallace Cranes has earned the reputation of having--MORE GANTRIES STILL IN USE--than any other manufacturer.

The fact is, although other manufacturers have tried to interpret their original patents, they remain your most experienced producer of quality engineered products.



When Ordering Your Next Lifting Product
Make Sure You're Getting Only the Very Best Products and Service.
A Knowledgeable Staff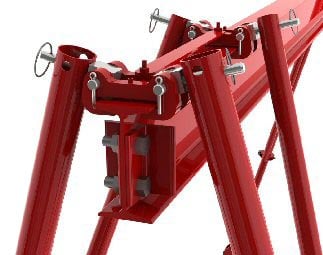 Starting with technical support, Wallace Cranes' sales staff supplies data to match your lifting needs. With hundreds of gantry combinations available, they're able to meet your exacting needs--MATCHING SPECIFIC LIFTING REQUIREMENTS TO CRITICAL DIMENSIONAL REQUIREMENTS. The net result exceeds your expectations!
Products Built to Last
All gantry cranes, sometimes called trestle hoists, are made with either heavy gauge steel or aluminum tubing. Every steel gantry is dip painted with red gloss industrial quality paint to protect both inner and outer tubing walls. All bolts, pins, and hardware are plated to reduce corrosion.
How Affordable Are Products That Perform this Well?
They manufacture all of their gantries and SELL DIRECT to you. You pay no more for the quality built into every Wallace Cranes product. And with customers still ordering accessories for gantries built well over 40 years ago--THEY'RE AN INVESTMENT THAT PAYS FOR ITSELF--many times over.
Supplier Directory Categories