About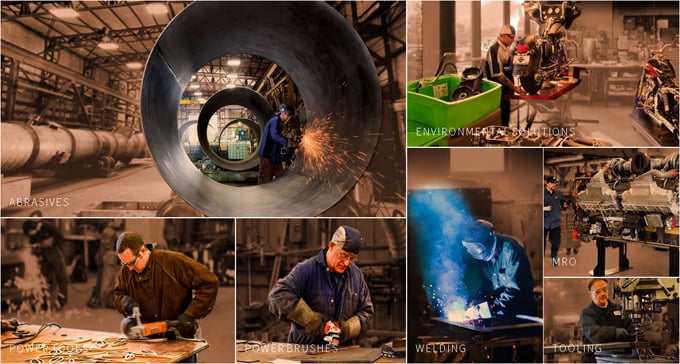 Walter Surface Technologies has been a leader in surface treatment technologies for more than 60 years, and has been providing high productivity abrasives, power tools, tooling, chemical solutions and environmental solutions for the metal working industry. Founded in 1952, Walter Surface Technologies is now established in 7 countries in North America, South America and Europe.
At Walter Surface Technologies, our purpose is to contribute to our customers' success by helping them work better. Our products and solutions are known throughout the industry for their uncompromising performance and quality. As a company, we continuously design and develop new tools to increase productivity and safety in the metal fabricating and finishing industries. Our corporate tagline ONLY THE BEST reflects the quest for excellence and quality that is embedded in each product we develop, each service we provide, and each solution we bring to market.
Walter products range from grinding wheels, cutting wheels, and finishing discs to unique chemical tools for cleaning, degreasing, and surface protection. Walter equips the industrial world with the means to create first-rate products without sacrificing either health, safety, or the environment. Walter seeks out products that the industrial world needs. Each Walter product combines the latest technological advances with dedication to craftsmanship. Walter is reshaping the industrial world one innovation at a time.
Stay connected with Walter to learn about new products, promotions, and services. Subscribe Now.
Supplier Directory Categories
Walter Surface Technologies is also listed in these categories:
Technical Articles