About
Wayne Kerr Electronics is acknowledged worldwide for the quality, accuracy and the capability of its component measurement products.
Wayne Kerr began in 1946 in London, UK. Over the past 60 years Wayne Kerr Electronics has became the leading manufacture of the electronic test equipments in the world. Specialized in providing the high accuracy, quality, and capabilities in component testing equipments (LCR Meter, Impedance Analyzer, High Frequency LCR Meter) and satisfactory technical supports and services to its worldwide customers.
In order to improve the customer services and technical supports to its customers, Wayne Kerr Electronics has established regional offices in U.S,A, Germany, Singapore, India, Japan, China, and Taiwan.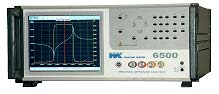 Impedance Analysis
Accurate high frequency measurements combined with an easy to use graphical interface and high resolution color display.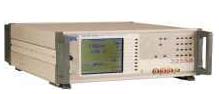 Transformer
Transformers are wound components which have unique characteristics. The 3255BL, 3255B, 3255BQ and 3260B are wound component and transformer analyzers offering many transformer specific measurement functions.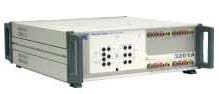 Telecommunication
The 3261A test system automates the testing of transformers and POTS used in ADSL and ISDN communication systems. ADSL, ISDN, Transformer, POTS Splitter, Insertion Loss, Return Loss, Transverse Balance, Longitudinal Balance, Total Harmonic Distortion.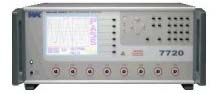 Impulse Surge Tester
The 7720 is a multiple winding tester suitable for armature, transformer, and inductor non destructive analyzer. High Voltage, Waveform Area Size, Differential Area Size, Flutter Value, Corona Value, Waveform Comparison, Learn Component, RS-232.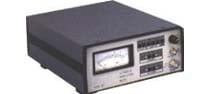 Modulation Analysis
The 257 is a portable AM/FM 2GHz modulation meter with three band pass filters.
Supplier Directory Categories
Wayne Kerr Electronics is also listed in these categories: