About
Wintec Industries, Inc. works to improve your technology world. Our services and technology products make your personal and work life better. We do this by designing products and services that increase your enjoyment, improve your workflow, and make you more efficient. We're built upon a culture of hard work, opportunity creation, and delivery of our commitments. Proudly recognized as a global diversity company, we continually strive to be a leader in innovative business practices as well as a responsible member of our global community and our environment.
Embedded OEM
Wintec offers a broad range of DRAM Modules, ensuring System Designers can choose from a wide variety of solutions to meet their needs to configure and build their optimal system solution. Whether it is a certain form factor, a specific module density, low power requirements, or compatibility for highly unique applications, Wintec has the right memory solution to fit each design project.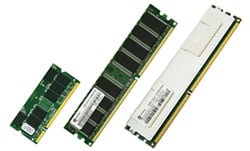 Compact Flash, Secure Digital, USB Pen drives and Embedded USB drives are widely used in various Industrial and Consumer applications. WINTEC Industries has been designing and building flash based storage products at our Milpitas, CA, USA facility. Our W7xx series Flash products are manufactured with reliable and proven Industrial Grade Flash Controllers paired with Samsung's SLC Nand Flash. Products are available in various form-factors and temperature grades.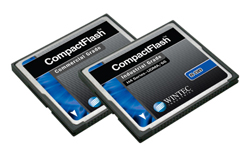 Solid-state-Drives are the currently the most talked about storage product and have been wining the hearts and minds of engineers for their new project designs. SSD provides a number of advantages over its predecessor - traditional HDD. SSD is manufactured with SLC or MLC Nand Flash, and contains no-moving (spinning) parts. For this reason the life span of storage drives has increased dramatically. It consumes lesser power, has faster data access time and higher reliability. Wintec is proud to offer its valued customer's SSD products in various form-factors.
DVI Cards: ADD2 cards are a convenient, low-cost method for connecting one or two DVI digital displays to the graphics controller of any Intel 915G, 945G or G965 based motherboard. The ADD2 card utilizes the PCI Express x16 port to accept Serial Digital Video Out (SDVO) signals from the graphics controller hub.
HDMI Cards: The HDMI PCI-e Adapter Card provides HDMI output for PCs based on Intel chipset with a Graphic Media Accelerator 3000 or 3100 and onboard audio. Video and sound can be delivered directly to the display in a single cable.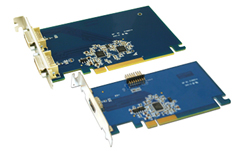 Our embedded data modems features fast connect modes, parallel phone detection, line-in-use monitoring, caller ID and excellent surge immunity. Embedded modems are used in number of applications such as point-of-sale (EPOS), alarm panel, medical equipment, transportation, wind energy and remote monitoring. Wintec has implemented two different interfaces to meet various customer demands. One is parallel mode interface where the data transactions between the host and the modem use an 8-bit data bus with a set of micro-controller signals at the interface. The other uses an UART interface, where the embedded modem operates in serial mode to handle data transfer with the host system.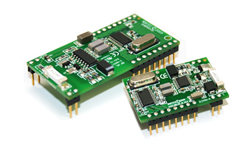 Supplier Directory Categories