About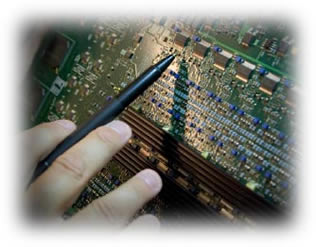 At Wunsch Technologies, they are committed to offering the highest quality of service to their customers. Their experienced staff offers outstanding quality in Electronic and Mechanical Assemblies, Functional Testing, SMT Re-work, Modifications, and Prototyping. They also offer X-Ray Inspection, Custom Wire Harnessing, Web/Intranet development and Production Support.
Wunsch Technologies operates in a static safe, climate controlled facility.
Wunsch Technologies strives to build long term, committed relationships with its customers. They want to be your production partner. No matter how big or small the job, WT is committed to help you be successful. No need to worry about the details, they will do it for you. You can have comfort in knowing that your products will be handled with care, and so will your delivery dates.
Wunsch Technologies spells team work. They have a knowledgeable staff committed to give their best, day in and day out. They all share one common goal. To build a strong, efficient, successful production company that they can all be proud of.
Education and cross training are very important to Wunsch Technologies. They are the building blocks that help them continue to be successful. What does this mean for you? At least three people are trained to learn how to build or test every job, and every employee is capable of completing or filling in for every other employee. This helps to insure that there is no down time when it comes to making customer delivery dates. They also have a certified IPC trainer on staff. Classes are held in the shop on a weekly basis to teach IPC standards to every employee.
Wunsch Technologies strives to record and make readily available data for customer projects. They designed their own production software to track job progress and data. Data is uploaded to the second so customers can view their data from anywhere in the world at any moment. Want to know how many of your boards have been tested, or how many of your chassis have been built? Just log onto their secure customer login at www.wt-corp.com and you will have access to all of the data and records pertaining to the progress of your projects.
Supplier Directory Categories
Wunsch Technologies is also listed in these categories: