Profile Home
About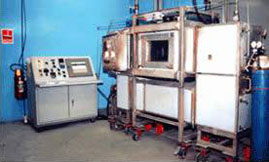 Wyssmont's testing facilities have proven to be a valuable asset to hundreds of companies.
Lab testing is thorough and frequently reveals characteristics about the product, which are new to the client.
The prospect receives a complete test report with drying curve and air material temperature profiles, plus a sample of the dried product.
http://www.wyssmont.com/testing.php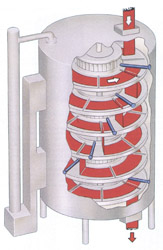 Wyssmont Company designs, manufactures and services its high quality, reliable TURBO-DRYER® worldwide to the chemical, specialty chemical, pharmaceutical, mineral, food and food additive industries.

Founded in 1932, Wyssmont Company has solved many difficult drying problems and offered many benefits to the end user.

Wyssmont's Test lab requires only a few kilograms of wet material per test and the results provide direct scale-up to any production capacity.

TURBO-DRYER® are available for rent to confirm test results and provide larger quantities of dried product for evaluation or test markets. Systems are designed for drying, drying and cooling, sublimation and gas-solids reactions. Heat treating and calcining can be accomplished at temperatures up to 650°C.

In the last few years Wyssmont has seen an increase in new orders for environmental applications, with alternative fuels, recycling, recovery of fuels, and waste products. They will continue to provide safe solutions to their customers that are safe for humans and the environment.

Wyssmont is pleased to provide their clients with a custom designed drying system that will be the best solution to satisfy their drying needs. Their Engineering innovations and precise design assures their clients will have a high quality product for many decades ahead.
Technical Articles

Industrial Scale Moisture Removal
(Solids and Powder Processing Equipment)
Drying is one of the most energy intensive processes in any manufacturing setting. Learn about a solution that is designed to gently turn and level material, enabling it to dry evenly and... (
View Full Article
)

How to Dry a Filter Cake: A Case Study
(Solids and Powder Processing Equipment)
Drying and solvent recovery of a very heat-sensitive material. Wet material forms balls. Dried lumps disintegrate readily to powder. Material very abrasive. Problems: No overheating. (
View Full Article
)