About
Our Company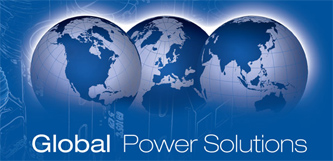 Our mission is to inspire our people to be
The Experts in Power delivering genuine
value to our customers.
Exclusive focus on power conversion
Group revenue of £180 million
Global engineering and sales support
London Stock Exchange Listed
ISO9001 certified quality management system

We are committed to providing the best technical and commercial solution for your power needs.
XP Power is committed to being a leading provider of power solutions, including AC-DC power supplies and DC-DC converters. XP offers total quality, from in-house design in Asia, Europe and North America through to manufacturing facilities around the world. The company offers the widest range of power products available from one source and unrivalled technical and customer support, aiding both vendor consolidation and cost reduction programs. XP has 27 sales offices throughout Europe, North America and Asia.
Industry Specific Expertise

XP Power has over 5,000 products at its disposal plus access to custom manufacturing capability where necessary. These products range from AC-DC power supplies, including open-frame, enclosed, desktop, configurable and DIN rail power supplies, to DC-DC converters necessary for Distributed Power Architectures. XP are also leading the market with 'green power' solutions for both desktop and component power supplies, enabling customers to meet the very latest environmental legislation.
XP Power is one of the world's leading developers and manufacturers of power supply solutions for the electronics industry with specialists who are versed in all the technical and legislation requirements applicable to the three sectors below:
Industrial: Power solutions for factory automation, automated test equipment, industrial control, test and measurement, instrumentation and hazardous environments.
Technology: Power solutions for semiconductor production equipment, audio visual broadcast equipment, mobile & wireless communications, computing and data processing.
Healthcare: Medically approved power solutions for use in patient vicinity applications and in the lab environment, including class II approvals for home care devices, highly efficient convection-cooled designs for low noise patient area devices and defibrillator-proof DC-DC converters for applied part applications.
Engineering Services


Off the shelf power supplies do not always meet the specific requirements of the target application. Many power systems require custom output voltage combinations, unique control / status signals and specific mechanical packaging for optimal performance and integration. XP Engineering Services offers solutions in cases where applications cannot be fulfilled from our standard product range or where customers require integrated products. We offer the world's widest standard product range, which provides us with the largest selection of power platforms from which we quickly deliver modified standard power solutions.

Customer-specific power solutions are maintained under strict revision control and are clearly defined by their specifications and assembly drawings. Close attention is paid to designing a product fit for purpose, ensuring conformance to the relevant industry and safety standards as well as conformance to EMI, EMC and harmonic distortion levels.

With local engineering design teams in key regions throughout North America, Europe and Asia, XP Power is the ideal source to develop your power solution. Some key skill sets are:
Design & Manufacturing Sites
European & North American design and manufacturing for low/medium volume
Low cost state of the art manufacturing in China and Vietnam for medium/high volume
Mechanical Design Services
Custom enclosure design
Machined parts design and bus bars
Solid prototype CAD modeling and photo quality rendering
Thermal modeling
In-system fit verification
Cable harness design
Eurocard, baseplate cooled, racks and custom enclosures
Environmentally "hardened" solutions
Electrical Design Services
Circuit design and analysis
Hundreds of years of combined power design experience
Schematic capture and custom multi-level power PCB design
EMC/EMI analysis and testing
Custom control, interrogation and status interfacing
Customer circuit integration
Whatever the system power requirements, XP offers cost-effective application specific solutions that meet your electrical, mechanical, safety, EMC and thermal management requirements, while ensuring a fast time to market.
Premier Farnell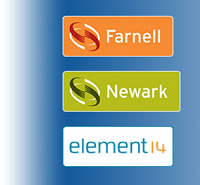 XP Power has an exclusive catalog distribution agreement with Premier Farnell. All the products in the XP Power Supply Guide are available through the catalogs and web sites of Premier Farnell covering 21 countries across Europe and Newark covering North and South America. XP's global agreement with Premier Farnell allows us to extend the high level of service offered to our customers.
Supplier Directory Categories
XP Power is also listed in these categories:
Technical Articles