About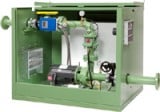 Xylem. Derived from classical Greek, our name refers to the supporting tissues that help transport water and nutrients from a plant's roots to its leaves.
To the people of Xylem, our name stands for our promise to live our values while solving our customers' most challenging water problems, and to set industry standards for fluid technology applications and water solutions.
We listen, learn and adapt to local environments, working in true partnership with our customers.

With deep applications expertise from leading innovation in the water industry, we are focused on producing highly efficient water technologies that use less energy, reduce life-cycle costs and provide environmental benefits to users and the communities in which they operate.
Together, we meet the world's most critical water challenges head-on by engineering the broadest portfolio of products, applications and services to create efficient systems and sustainable solutions.
Xylem's trusted, industry-leading, residential and commercial, brands offer a complete range of pumps, boosters, drives, valves, controllers, water systems, and other solutions for numerous applications in the following industries:
Agricultural & Landscaping
Building Systems
Industrial Water
Public Utility Water Systems
Every day, our company meets the expanding needs of growing populations, communities, and industries that are driving demand for water infrastructure improvements, often in the harshest environments. Xylem's well-known residential and commercial global brands have served the water market for many decades with products sold in more than 150 countries through a market-leading force and expansive network of independent channel partners.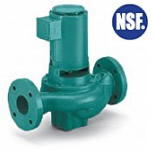 Innovations in the 150-year history of our brands include the first all-metal pump, primary-secondary pumping, and the first electronically commutated spherical motor pump. Some of Xylem's well-known brands serving Applied Water Systems markets include A-C Fire, Bell & Gossett, Flojet, Flowtronex, Goulds Water Technology, Jabsco, Lowara, and Rule.
Xylem has more than 12000 employees serving customers in over 150 countries. Global revenues in 2011 were $3.8B.
Supplier Directory Categories
Xylem Applied Water Systems is also listed in these categories: