About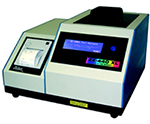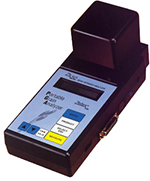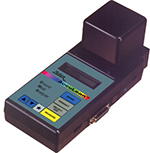 Holding over 30 patents in the Near IR field, Zeltex, Inc. has provided customers just like you the unbeatable combination of quality, service and cost effective pricing.
Headquartered in Hagerstown, Maryland, Zeltex, Inc. has offered portable and laboratory solutions for the petroleum, grain, food and research industries. From government agencies, research institutions, universities, farms and terminals, customers like you have profited from our Near IR line of Analyzers and the personal approach we take in providing your customized solution.
As a fellow business we understand the needs of today's businesses and work to create the premier line of business tools. Known for their Accuracy, Flexibility and Ruggedness, our Near IR Analyzers will enable you to accomplish your goals and outpace the competition. ISO 9001 Certified, we are constantly striving towards the excellence companies like yours value in a business partner.
Fuel/Octane Analyzers
When it comes to portable octane testing, there is simply no other choice. Over 30 State Governments and 40 countries world wide rely on the Zeltex ZX-101 Family of Analyzers to protect their constituents from poor quality fuels. Whether you are looking for Octane, Ethanol Percentage or the percentage of Bio Diesel in Petroleum Diesel Fuels, Zeltex remains the only choice.
Grain/Seed Analyzers
Across the United States and the world, the Zeltex line of Whole Grain Analyzers has proven their mettle. Wheat, Corn, Soybeans, Barley and Rice as well as Seeds in the research environment, there simply is no better analytical solution.
Food/Cheese Analyzers
From the Manufacturing process to the research lab, the Zeltex line of Food Analyzers has proven invaluable to their users. Providing a quick, efficient and cost effective analysis of solids, slurries or liquids will keep you one step ahead of your competition.
Supplier Directory Categories
Zeltex, Inc. is listed in these categories: