About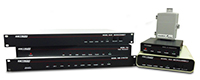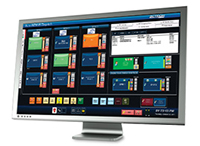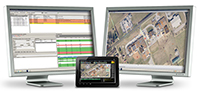 Zetron has been designing and manufacturing mission-critical integrated communications systems since 1980. Zetron's integrated solutions combine IP-based dispatch, NG9-1-1 call-taking, voice logging, IP fire station alerting, CAD, mapping, video surveillance and security solutions, and automatic vehicle location (AVL) systems. They are expandable, interoperable, and able to support remote and geo-diverse operations.
Zetron customers include government; land, sea and air transportation; utilities; industrial; public safety; medical; paging; education; and business. Although Zetron products have universal applications, our strategy of specializing in several distinct wireless market segments has allowed us to develop a unique and complete range of products that satisfy the communications needs within these market segments.
Zetron backs its products with technical support and project-management services known for their expertise and responsiveness. Zetron has offices in the United States, the United Kingdom, Australia, and numerous field locations; and a worldwide network of resellers, system integrators and distributors. Zetron has installed thousands of systems and over 25,000 console positions worldwide. Zetron is a wholly owned subsidiary of JVCKenwood Corporation.
Zetron's Quality Management System is registered to the requirements of ISO 9001:2008 by the British Standards Institute. ISO 9000 registration was initially achieved on 5 May 1998, and registration to BS EN ISO 9001:2008 effective as of 28 October 2009. Zetron's Quality Policy is to identify the needs of our customers and other interested parties, develop innovative products, continually improve our operations and commit to produce the highest quality, competitive products and services in a mission-critical communications market.
Supplier Directory Categories
Zetron, Inc. is listed in these categories: