About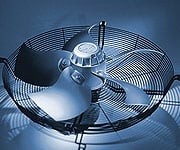 Ziehl-Abegg, one of the world's most respected electric fan and motor manufacturers with nearly 100 years of superior customer-focused solutions, has formed a North American subsidiary, Ziehl-Abegg Inc., to service its growing customer base in the US, Canada, and Mexico. Experienced technical support, sales, services, and information will now be available from a US company.
A close relationship and quality are not just business axioms but a claim that has to be proved daily. Founded in 1910, Ziehl-Abegg unleashed another trend-setting breakthrough in the 1950s when the external rotor motor was developed as a motor for fans. Since that time the principle has been optimized and transferred into many new applications.
Ziehl-Abegg, your partner around the globe!
Ziehl-Abegg has developed an outstanding reputation and became the market leader in important areas, such as axial and centrifugal fans and control systems as well as elevator drives and motor production, all at high quality standards.
The Ziehl-Abegg fans for applications such as air-conditioning large buildings are in great demand. The Ziehl-Abegg electronic control systems are also in great demand because of their ability to efficiently speed control fans; highly desirable in applications such as clean room air-conditioning and refrigeration technology. Wherever there's an elevator or escalator in motion, very often there's a Ziehl-Abegg motor working in the background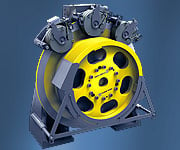 .
With 1500 employees in the parent company in Künzelsau, the facilities in Bieringen and near Waldenburg, in the Hohenlohe trade area, Ziehl-Abegg ranks as one of the largest employers in the region. To extend the technology leadership enjoyed by Ziehl-Abegg, a 54,000 square foot state-of-the-art "InVent" Technology Centre was built in Künzelsau at a cost in excess of 18 million dollars and was opened in May 2008. The combined test rigs of Ziehl-Abegg meet AMCA Standard 210. Ziehl-Abegg has the first AMCA accredited laboratory within the ventilation industry that accomplishes ISO 13347 Part 3. Ziehl-Abegg uses their laboratory capabilities to test complete customer systems to determine potential improvements in reducing noise and energy consumption.
Ziehl-Abegg has subsidiaries, production facilities and business partners in more than 30 countries around the world, to ensure worldwide access to the electro-mechanical products that are made in south of Germany. Their sales network, through which new markets are penetrated, stretches from Australia to North America, from Scandinavia to South-Africa, from Great Britain to India and China.
Supplier Directory Categories
Ziehl-Abegg Inc. is also listed in these categories: