About
Advanced Orientation Systems, Inc. (AOSI) was founded in January of 1995 with a goal of developing and producing the next generation of tilt sensors. AOSI quickly became an integral part of the angle measurement industry.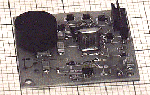 AOSI's base line of Dual Axis tilt sensors are manufactured from a recently developed advanced Polymer. Inert to most chemicals and mechanically stable, this new material made it possible to manufacture dual axis miniature tilt sensors in the tens of thousands without any significant unit to unit structural deviation. These highly consistent sensors quickly became the logical, reliable and low cost replacement to brittle old style glass components. They found recognition in numerous medical, military, automotive and other high reliability applications.
The recent relocation to a new 2,000 square foot facility permitted AOSI to expand its R&D and manufacturing capabilities. Conveniently located in the Linden Industrial Business Center, minutes from Newark International Airport and just a few miles away from New York City allows AOSI easy access into the largest pool of industrial, engineering and personnel resources. Main engineering, R&D, production assembly and final testing are done in house, while some operations are subcontracted to ISO-9000 registered subcontractor facilities.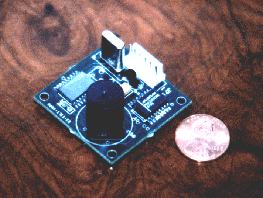 Total dedication to quality and reliability combined with aggressive research into process automation resulted in a very innovative production technique that guarantees consistent production of thousands of sensors per day with a staff of less than ten. Use of modern Electro-Mechanical CAD software assists engineers in all aspect of product and process development. Integrated fully equipped machine shop minimizes waiting for prototypes and production tooling. While in storage sensitive sensor parts are stored in a humidity and air free chamber. For repeatable and consistent electrical performance all sensors are filled by computer controlled filling stations capable of dividing 100 micro-liters into 4,800 equal parts. Sensors testing is performed by ultra high resolution rotational angle positioning station by AEROTECH which is able to resolve angles to a sub-arcsec level.
New Polymer and Ceramic based electrolytic tilt sensors offer users a powerful combination of benefits. Structural consistency, reduced size, low profile, PCB mounting and wave solderability are very important qualifying factors. High volume applications such as Auto-Alarms, VR HMDs, wheel alignment, military and medical devices greatly benefit from unsurpassed consistency in sensors' performance. Newly formulated advanced materials combined with the custom developed electronic packages, provide the user with new and reliable methods for computing and accurately finding angles quickly in a cost effective way.
Market research, strong technical background and dynamic character of AOSI's marketing and technical teams led the company release and market in average one new product every two months. AOSI's strong dedication to quality, in-process inspection and advanced testing capabilities let them provide customers with flawless and reliable products.


Supplier Directory Categories
Advanced Orientation Systems, Inc. is also listed in these categories: