About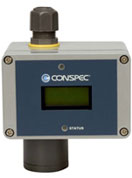 Since 1968, Conspec Controls has provided fixed gas detection and control Instrumentation.
With an assortment of sensors to monitor and detect harmful toxic and combustible gases, Conspec Controls' objective is to help their customers in find the right solution and their flexibility allows them to offer fast turn around times on custom solutions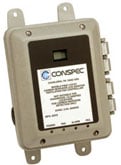 .
With origins in the Mining Industry, Conspec Controls' equipment was designed for use in harsh and hazardous environments, but is also dynamic enough to be installed in industrial and light commercial applications.
Conspec Controls' systems and devices can also communicate through Fiber Optics, Ethernet, Serial, 4-20mA, and Modbus protocols. Whether it is a single point monitor, multiple point transmitter and controllers, integration into PLC, DCS, SCADA, or EMS systems, or a complete Atmospheric Monitoring System.
Supplier Directory Categories
Conspec Controls Inc. is also listed in these categories: