About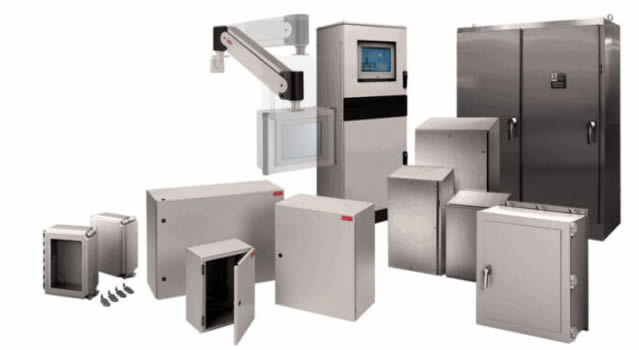 Hoffman®, a brand of Pentair Equipment Protection, offers a brand of enclosures that free you from worry about your sensitive equipment with a range of protective enclosures including standard, modified designs and more customized engineered solutions. Attuned to your equipment and working environment, Hoffman protect controls, components and electronics in industrial, energy, infrastructure, contractor, communications, data and security applications. From clean-rooms and control rooms to factory floors and oil & gas installations, Hoffman provides essential protection from dust, dirt, oil, water, corrosion and other contaminants.
About Pentair Equipment Protection
Pentair Equipment Protection, a division of Pentair, is the leading provider of worldwide product and service solutions for enclosing, protecting and cooling electrical and electronic systems. Its industry-leading brands—Hoffman®, Schroff®, McLean®—provide a broad variety of standard, modified and engineered solutions to the commercial, communications, energy, general electronics, industrial, infrastructure, medical and security and defense markets.

Supplier Directory Categories
nVent Electric is also listed in these categories: