Die Bonders Information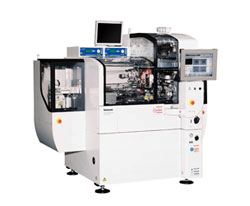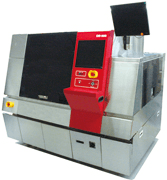 Image Credit: Panasonic Factory Solutions Company of America | Hitachi High Technologies America, Inc.
Die bonders are used to permanently attach a semiconductor die or chip to a package or substrate. The semiconductor die is supplied via a wafer or waffle tray and transposed to its mating component where it is permanently affixed using one of several different die bonding techniques. Die bonders includes chip-to-wafer and chip-to-chip die bonding devices, and may also be referred to as a device bonder.