Conax Profile & Spike Thermocouples
Featured Product from Conax Technologies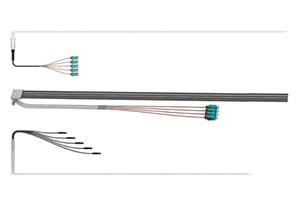 Profile and Spike Thermocouples for Vertical and Horizontal Furnaces
Conax Technologies offers standard or custom designed Profile and Spike Thermocouples for vertical and horizontal furnaces. Our high-precision temperature sensors are engineered to address the critical process of temperature measurement and control required for the semiconductor, photovoltaic and LED industries.
These thermocouples are engineered to address the critical process temperature measurement and control required for those industries. We manufacture a wide range of thermocouple designs used on virtually all the leading diffusion furnaces:
‡ ASM® and EPSILON® are registered trademarks of ASM International. Neither Conax Technologies nor its products are affiliated with, licensed, approved by or sponsored by ASM International.
BTI/Tempress
MRL
ATV Technologies
Centrotherm
SVCS
Aviza/SVG/Thermco
TEL
Kokusai
Tystar
Choose from one of our standard designs for either vertical or horizontal type furnaces, or let us work with you to develop a customized design. Both profile and spike thermocouples are available in the following Pt–Rh noble metal calibrations: Type B, Type R and Type S, along with base metal calibrations Type K and Type N.
Profile Thermocouples
Conax Technologies offers Profile Thermocouples for:
ASM®‡A4XX family of vertical furnaces with design options that include extra thick or removable sheaths, vacuum feedthroughs for the lead wires, and the ability to customize other product features.
Kokusai family of vertical furnaces such as the Vertron® series – available with either quartz or SiC sheaths.
TEL family of vertical furnacessuch as the Alpha®
Horizontal furnaces typically 3-zone units that have sheaths with or without quartz socket mounts and various connector configurations. The internal thermocouples are typically supplied in a 3-zone or 5-zone configuration. The thermocouple wire can populate either a single 6-hole or 10-hole insulator. Alternatively, the wires can populate three or five 2-hole insulators. Connectorization is accommodated by standard or miniature 2-pin connectors. We also offer multi-pin screw or bayonet-style connectors. The lead wire between the probe and the connectors runs continuously, using the same noble metal thermocouple wire that is installed in the quartz sheath. As a cost saving option, Conax may transition to extension grade wire for the lead wires.
Spike Thermocouples
Spike Thermocouples may be ordered as single or dual (two measuring junctions). Dual spike thermocouples are often used as a redundant measurement in case one circuit fails. Dual spike thermocouples may also be used to track sensor drift. This is accomplished by populating one of the dual circuits with a different calibration wire (typically R, S or B) than the other circuit.
As the thermocouple circuits age, they will drift. Different calibrations will drift at different rates. Comparing the rate of drift differential will give an indication as to the amount of drift the particular dual spike thermocouple is seeing and, by extension, the rate of drift for the other spike thermocouples. Spike thermocouple recalibration or replacement decisions may be made based on objective criterion rather than arbitrary time-based maintenance schedules. We offer different tip configurations for both single and dual spike thermocouples.
Find out more
To learn more about Conax Profile and Spike Thermocouples, click the "Email Supplier" button or submit a form to contact us.