Custom Flexible Heaters
Featured Product from Flexible Circuit Technologies, Inc.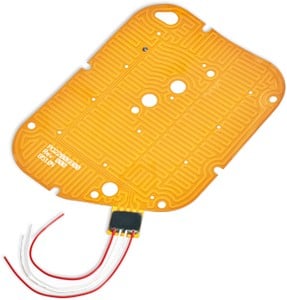 Flexible heaters offer very good heat transfer to the heat sink in a very low profile and low mass package. Because they are flexible, they can also conform to, and heat, irregular surfaces that other types of heaters cannot. TCR (Temperature Coefficient of Resistance) of custom heater alloys provide minimum resistance change when temperature changes.
Applications:
Disk drive heaters

Electronic equipment

Automotive

Medical diagnostic equipment