Flex Printed Circuits
Featured Product from Flexible Circuit Technologies, Inc.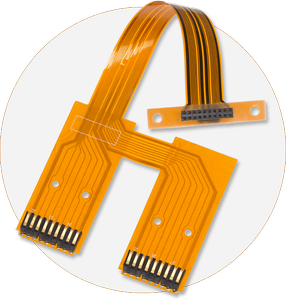 Flexible printed circuits were originally designed as a replacement for traditional wire harnesses. From early applications during World War II to the present, growth and proliferation for flex circuits and flexible printed circuit boards continues exponentially. A flexible circuit in its purest form is a vast array of conductors bonded to a thin dielectric film.
From simple applications to the most complex, the versatility of flex circuits and flexible printed circuit boards is unmatched. Our motto is, "We Go Where Others Will Not…"
Flexible Circuit Technologies is happy to take on any flex circuit or flexible printed circuit board design challenge that you bring, including: automotive, medical, telecom, industrial or commercial… just to name a few.