Diode Application Handbook
Featured Product from Nexperia B.V.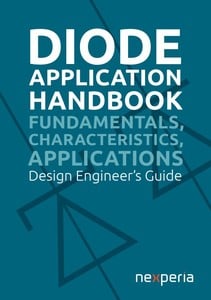 Like all our Design Engineer's Guides, the Diode Handbook is intended to be a practical, comprehensive, and up-to-date reference work written by engineers for engineers.
The diode has come a long way, developed over 100 years ago. The considerations and implications of its usage have become as sophisticated as its transformation. Discrete diodes remain a very important and basic component of electronic systems. Their electrical and thermal properties as well as their reliability are decisive for the overall performance and robustness of the entire electronic system. There are a wide variety of diode technologies available in different packages and form factors.