NEW Inflatable Seals - Pharmaceutical Equip.
Featured Product from Pawling Engineered Products, Inc.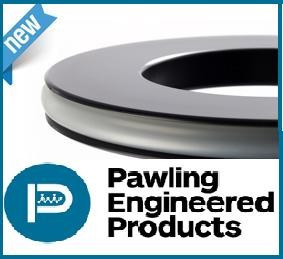 Pawling Engineered Products introduces a New line of inflatable seal compounds that meet US Pharmacopoeia (USP) Class VI certification is now available. The CVI™ Series meets the specific needs of pharmaceutical equipment manufacturers who seek the assurance of USP Class VI compound certification for their inflatable seals. The compounds are available in silicone and EPDM
The CVI Series combines use of the right materials for biocompatibility with the unique characteristics needed for inflatable seals, including temperature and/or chemical resistance. These compounds address a growing trend among pharmaceutical equipment manufacturers towards use of materials that are certified to USP Class VI, the most stringent protocol for classification of compounds used in most medical and other healthcare applications. Among many advantages certification offers is an added level of confidence that assures favorable compatibility results, reducing the burden of regulatory compliance.
Applications include:
Inflatable sliding door seals for freeze dryers
Hatch cover inflatable seals for COP (clean out of place) washers
Inflatable seals used in variable lid chromatography columns
Fluid bed dryer inflatable seals
Inflatable sterilizer seals
Learn more about the CVI Series inflatable seals via the links on this page. And download a detailed pdf with technical data