Custom Oil Seals and Grease Seals
Featured Product from Precision Polymer Engineering Ltd.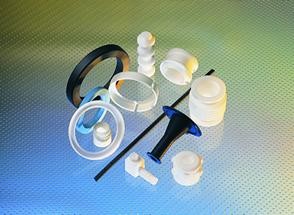 Precision Polymer Engineering (PPE) designs, develops and manufactures high performance molded rubber seals (elastomer seals), rubber gaskets and rubber components for industries around the world. Our seal design experts can work with you to select the best materials and optimize customized sealing solutions for your needs. In addition we can mold rubber seals and rubber gaskets in sizes to suit any sealing application and manufacture them in lead times as fast as 48 hours.
Precision Polymer Engineering (PPE) - advanced sealing solutions for critical applications
We work closely with a wide range of leading global companies and across a variety of industries to develop sealing solutions that perform in difficult applications, last longer, require less maintenance and deliver the lowest cost of ownership.
If your needs include rubbers seals, rubber gaskets or other rubber or elastomer components and you would like to find out what Precision Polymer Engineering can do for you, contact us today.