M6x0.75-7 Metal Vent Plug,Breather Plug
Featured Product from Shenzhen Milvent Technology Co., Limited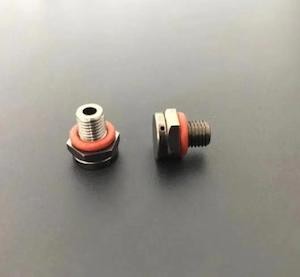 Protective Vents reliably block ingress of wide range of contaminants,from rain and insects to dirt, dust, sand and other particulates,and enable water vapor molecules to diffuse through the microporous membrane,and pass freely out of the enclosure.
IP68 protection class (2 meters/60 min.)and-40°C to +125°C operating temp.range. Best to use under the tough environment.
Installing on the side face of enclosures is effective for outdoor use.