Tempco & Underwriters Laboratory (UL) Standards
Featured Product from Tempco Electric Heater Corporation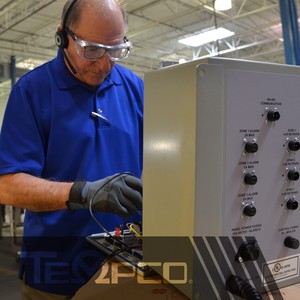 Tempco has Third Party Agency Approvals for most of the products seen on the Tempco website. They include:
Canadian Standard Association (CSA Group)
Factory Mutual Laboratories (FM Approval)
Underwriters Laboratory (UL), UL1030
Underwriters Laboratory (UL), UL499
Underwrites Laboratory (UL), UL508A
Tempco also holds a certification from the International Organization for Standardization: ISO 9001:2015.
UL499 is a Component Recognition, meaning that the products that hold this recognition can be used within systems or equipment that require a UL listing. The purpose of having a recognized part is to ensure that all aspects of the equipment adhere to the standards set forth by UL to make safe, reliable products. This includes:
designs
testing procedures
materials
manufacturing processes
UL 508A certification pertains to the construction of industrial control panels. This is a Listing Mark for an end-use application. Electrical inspectors look for this mark as evidence of third-party certification because it reflects compliance to acceptable safety standards. Because Tempco is a custom heater manufacturer, the control panels we build are typically designed for specific applications that, many times, include controlling Tempco heaters. There are strict guidelines for many aspects of designing control panels such as:
proper component selection
wiring methods
wiring ratings
spacing constraints
Visit our blog for the complete article.